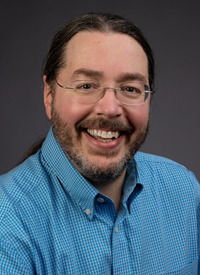 After 30 years of service at The Corvallis Clinic, Nick Benton, MD, moves back to his long-time home of Portland and will serve patients at the VA hospital there. His last day seeing patients will be April 15th.
During his time at The Clinic, Dr. Benton has been a reliable and valued leader. He previously served on the Board of Directors as Board President and Vice President and has been the EENT Department Chair. 
When asked what his most important lesson learned as a physician was, he replied, "No amount of brains can make up for being reliable, hardworking, conscientious, and genuinely nice to others." 
Many patients have spoken very highly of Dr. Benton over the years. Here are some of the things they had to say about him:
 "He listened very carefully and answered all of my questions. He took the time to make sure I received the best care."

  "Dr. Benton is what other doctors should aim to be like."

  "I am very impressed with Dr. Benton. He is knowledgeable, kind, and understanding."

 "Great bedside manner. He will be missed."
When asked what his fondest memory as a physician at The Corvallis Clinic was, he replied, "Patients who were so thankful. Like most doctors, I don't take praise very well for just doing my job. But knowing how much they appreciated what I did for them or their family member made me remember why I wanted a career in medicine."
The Corvallis Clinic is an independent, physician-led medical group and a comprehensive multi-specialty organization serving Benton, Linn, and Lincoln counties. It offers more than 100 board-certified physicians and advanced clinical professionals in 27 specialties at 10 area locations. As one of the largest employers in the area, The Corvallis Clinic has more than 600 employees.