NEWS from The Corvallis Clinic
Nov. 21, 2017
The Corvallis Clinic has made the list of clinics in Oregon that achieved vaccine accounting excellence during the third quarter of 2017 in a program designed to reach at-risk children.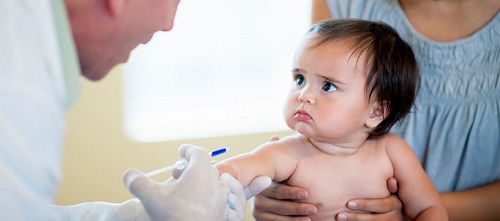 "Your efforts improve patient immunization records and assure our federal partners that vaccines are getting to the patients who are entitled to them," said Lydia "Mimi" Luther, manager of the Vaccines for Children Program (VFC). Administered by the Oregon Health Authority, VFC is a federally funded program that provides access to vaccines to children up to age 18 who are enrolled in the Oregon Health Plan, uninsured, underinsured or American Indian or Alaskan Native.
The Clinic is one of 281 out of 602 clinics in the state enrolled in VFC that met the criteria for what the program calls "excellent vaccine inventory accounting."
"Thanks to all at The Clinic who have helped get our vaccine program organized and running smoothly, especially Certified Pharmacy Technician Dan Campbell," said The Clinic's Director of Clinical Services Kelly Hower, RN.
The Corvallis Clinic, an independent, physician-led medical group, is a comprehensive multi-specialty organization, serving Benton, Linn and Lincoln counties.  It offers more than 100 board-certified providers and advanced professionals in 27 specialties at 10 area locations.  As the fourth-largest area employer, The Clinic has 600 employees.