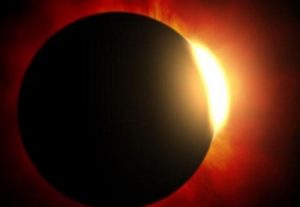 CORVALLIS — The Corvallis Clinic will scale back its operations on Monday, Aug. 21, the day of the total eclipse of the sun, to focus on patients' urgent care needs.
The Immediate Care Center in Corvallis will operate at its normal 8 a.m. to 8 p.m. hours on Monday, Aug. 21 and The Clinic's QuickCare convenience clinic near the Heritage Mall in Albany will also be open for its usual 7 a.m. to 7 p.m. hours.
The rest of The Clinic's offices, including its QuickCare clinic in Corvallis across from the Oregon State University campus on Monroe Avenue, will be closed.
The Clinic's Chief Medical Office Lance McQuillan, M.D., cited the expected traffic congestion as the main reason for the closure. "It will be very difficult to operate full scale that day," he said, "and we foresee it being a burden – and possibly a safety issue – for our patients, providers and staff to be on the roads that day trying to travel to The Clinic."
Dr. McQuillan also said The Clinic's leadership team will meet regularly over the weekend to make any necessary adjustments to ensure the safety of patients and staff. "This is an unprecedented situation and we will all need to be flexible," he said.
The Corvallis Clinic, an independent, physician-led medical group, is a comprehensive multi-specialty organization, serving Benton, Linn and Lincoln counties.  It offers more than 100 board-certified providers and advanced professionals in 27 specialties at 10 area locations.  As the fourth-largest area employer, The Clinic has 600 employees.