NEWS from The Corvallis Clinic Foundation
June 28, 2018
CORVALLIS – Ryan Higgins of Corvallis and Haylee Burgdorf of Albany have been selected as recipients of the 2018 James R. Naibert, M.D., Scholarship, granted by The Corvallis Clinic Foundation. They received $1,500 each to be used toward college tuition.

Higgins, who graduated from the University of Oregon with a Bachelor of Science in Human Psychology, is currently enrolled in the Physician Assistant Studies program at Gardner-Webb University in Boiling Springs, NC. He worked as a certified medical assistant (CMA) for Drs. Brian Curtis and Rong Wang of The Corvallis Clinic. He also volunteered as a CMA at Community Outreach in Corvallis.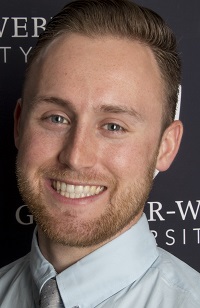 Burgdorf is in her final year at Linfield College, where she is pursuing a Bachelor of Science in Nursing. The West Albany High School graduate works as a certified nursing assistant (CNA) at Salem Hospital. She also worked as a CNA at Good Samaritan Regional Medical Center in Corvallis.
Named in honor of Dr. James R. Naibert, the scholarship provides support to area students who demonstrate an interest in working in a health-related profession that involves direct patient care, such as a physician, nurse, imaging technician, or pharmacist.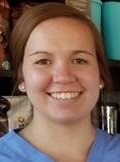 Dr. Naibert is a retired family medicine physician who worked at The Corvallis Clinic at Waverly Drive in Albany. His patients chose to recognize his efforts by establishing the scholarship for area students. He also practiced at The Clinic's Immediate Care Center.
To be eligible, applicants must be a college sophomore or above in standing, and must have graduated from a high school in Linn or Benton counties or have been residing in Linn or Benton counties for at least three years while working in a healthcare field with direct patient care. A 3.25 post-secondary grade point average is preferred.
The Corvallis Clinic Foundation is a non-profit organization whose mission is to provide resources in the mid-Willamette Valley that support health education, preventive health care, and the delivery of health care to at-risk populations.
-30-