The Clinical Research Center, in collaboration with Dr. Christine Rivers and Dr. Galena Kolchugina, is participating in a clinical trial to evaluate a vaccination schedule for vaccines to prevent meningitis.  
Bacterial meningitis occurs when membranes around the spinal cord and brain become inflamed. The disease can be caused by several strains, or serogroups, of bacteria. It is very contagious, can be life-threatening, and must be treated right away with antibiotics to avoid serious health consequences such as hearing loss, brain damage, seizures, kidney failure, shock, and even death.  
Meningitis is most common in people under 20 years old. One of the main risk factors for infection in this age group is living in group settings such as college dormitories, military bases, and sleepover camps.  
The American Academy of Pediatrics recommends the first dose of meningococcal vaccine (to protect against the A, C, W, and Y serogroups) be given to patients at 11-12 years old, with a booster vaccine at age 16. Meningitis B is becoming more prevalent (locals may remember the meningitis outbreak that occurred a few years ago at OSU and U of O). Providers are now recommending young adults receive the series of two meningitis B vaccines in the same time frame as the booster vaccine.   
The clinical trial being done at our site uses FDA-approved meningitis vaccines. Participants are patients between 16-18 years old who have not yet received their booster immunization or any meningitis B vaccinations. Drs. Rivers and Kolchugina will evaluate additional study enrollment criteria. Study participants will receive the meningitis booster vaccine and both meningitis B vaccines and are fully immunized after three months of study participation. Participants are compensated for their time.
If this study opportunity looks interesting to you and your child, call us at 541-766-2163 or click https://www.corvallisclinic.com/clinical-research-center/research-study-information-request/.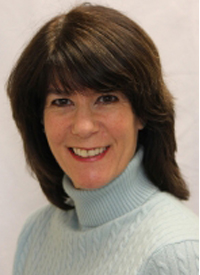 Julie Carrico is a Senior Associate Coordinator with The Corvallis Clinic Clinical Research Center.