By Lori Dodds, BS, RDN, LD
Have you made a New Year's Resolution to improve your diet? While this can feel like a daunting task, thankfully there's some new data to help you on your quest for better health.
It turns out that it's not just important to watch what you eat, but when you eat as well!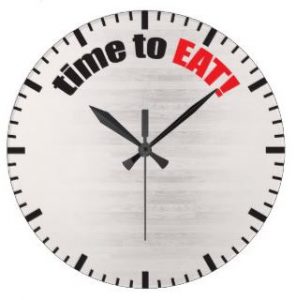 According to a new study by The American Heart Association, meal timing can significantly affect your health. The study was compiled by a committee who examined the data of a variety of reports on the effects of dietary patterns.
In an increasingly busy world, it isn't easy to budget time for your classic "three square meals" a day. In fact, the number of men who report eating three meals a day has decreased from 73 percent to 59 percent from 1971 to 2010, with a 75 percent to 63 percent decrease for women as well.
While eating irregularly might seem like a harmless result of a busy lifestyle, the study found that this can cause weight gain and higher risk of heart disease and diabetes.
In the U.S., breakfast has been turning from the most important meal of the day to the most skippable meal of the day. Breakfast-eaters have declined in the past few decades, and now around 20 to 30 percent of American adults skip the meal entirely. However, the association of eating breakfast and dietary health is clear: Among breakfast-skippers, a whopping 74 percent don't meet even two-thirds of the Recommended Dietary Allowance of vitamins and minerals. Among breakfast-eaters, this number is only 41 percent.
However, this is not to say that skipping meals is always harmful. In fact, the study also found that intermittent fasting can promote weight loss, though it is unclear if this can be sustained long-term.
If you fast during the day with the intention of indulging in a late-night feast, however, prepare to be disappointed! The study suggests that this might be an indulgence we should try to avoid. Studies on mice showed that eating before sleep interferes with one's internal clock to such an extent that it can be harmful to one's health, even after fasting beforehand. It's all about the timing.
Generally, no one plans to skip meals, overindulge in snacks, or eat meals at irregular times of day. This is caused by a lack of awareness and planning. It's easy to fall into a routine of eating when it is most convenient. However, taking the extra step to be mindful of when you eat could make all the difference in your dietary health!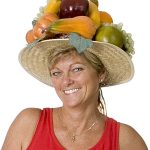 Lori Dodds is a Registered Dietitian Nutritionist and Licensed Dietitian at The Corvallis Clinic Nutrition Services Department. She is also the Program Coordinator at The Corvallis Clinic Weight Loss Center.
Follow her on Pinterest, Twitter and LinkedIn.