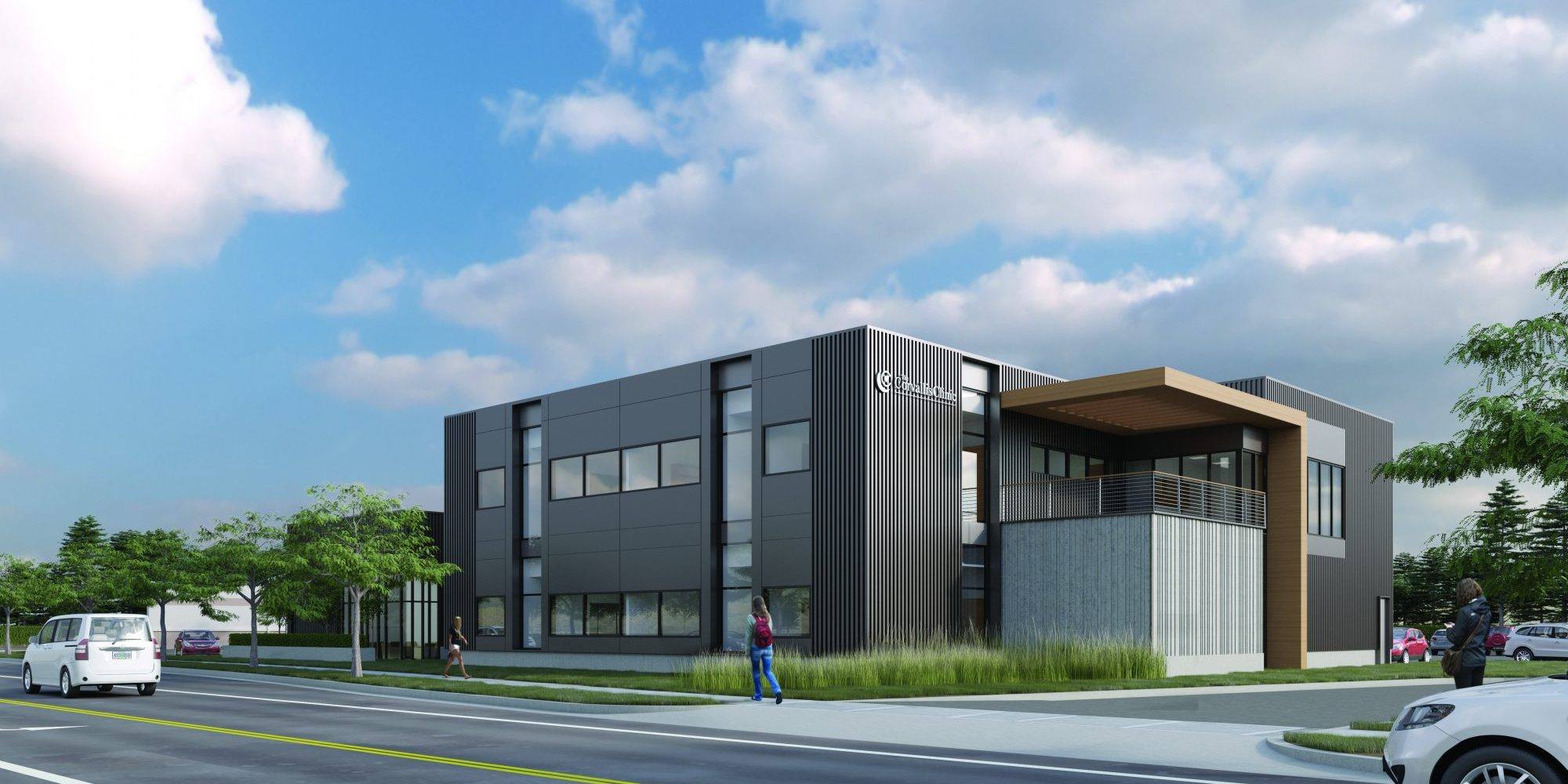 The Corvallis Clinic will add space and more providers in North Albany when it opens a new building in the fall. 
The new building will increase the size of The Clinic's North Albany presence, growing square footage from 7,200 in the current North Albany Village location to about 15,000 and adding a second floor with space for eight providers.  
"The facility will improve patient access for both primary care and certain specialty care," said Robert Wirth, M.D., a member of The Corvallis Clinic Board of Directors and an internal medicine physician at The Clinic's North Albany Village location. He said specialties such as pulmonology, neurology and dermatology may be offered at the new location. In addition, exam rooms will be larger and laboratory services will be available. "The overall patient experience will be improved," Dr. Wirth said. 
The new building will be located on NW North Albany Road, between Highway 20 and NW Hickory Street. 
The Clinic will also be adding two new primary care providers to its North Albany location prior to the opening of the new building, bringing the total to six. Marizta Rosales, M.D., a family medicine physician, will start in late August. A second new provider is being recruited to the practice. 
Rubicon Investments is partnering with TVA Architects and LCG Pence Construction to develop the replacement medical office building.   
Rubicon Investments has a branch location in Corvallis and a tenant-landlord relationship with The Clinic through current holdings. "We take great pride in our relationship with The Corvallis Clinic," said Daniel Bunn, president and CEO of Rubicon Investments. "We are honored to continue this partnership with an expansion that allows The Clinic to provide excellent care to more people in the communities it serves." 
This project is applying a new approach to design and construction that is both patient and provider centric. "Our team has an incredible talent for collaborating and understanding the tenant's needs, from workflow to the overall customer experience," said Justin Hurley Braswell, executive vice president and chief strategy officer for Rubicon. "I am very excited to have shared this expertise with The Corvallis Clinic and am looking forward to seeing this project through to completion." 
Mandy Butler, principal at TVA Architects, said, "Given our longstanding relationships with Rubicon Investments and LCG Pence Construction, everyone at TVA Architects is excited to deliver a thoughtful, architectural solution to support the continued success of The Corvallis Clinic staff and wellness of their patients. We are extremely proud to design a new facility that will increase the amount of providers and services in the North Albany area." 
LCG Pence recently completed construction of a large development for Rubicon. Principal Paul Schulz said the firm is thrilled to partner on another project. "Rubicon is an exceptional developer and has forged a tight project team," said Schulz. "The medical construction market in the Willamette Valley, including Albany and Corvallis, provides ample opportunities for us to work with local contractors. We're all excited to get underway."