By Carlene Chen, RN, CCRC
A year ago in October, Breast Cancer Awareness Month, I was diagnosed with breast cancer myself.  Believe me, the irony is not lost on me. Twelve months later, I have survived the treatment and am returning to my former health. As we approach Thanksgiving Day, I truly feel the need to say a very big THANK YOU to every person who has ever participated in a clinical research trial.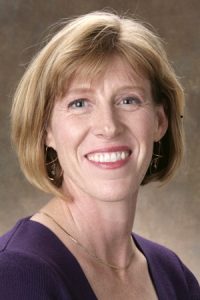 Before my diagnosis I didn't really have a medical reason to contemplate the accessibility of medications. I took the availability of everyday medicine for granted.  In general, I would swallow a pill for aches and pains, but never once considered the subjects that participated in a trial to make my act the gold standard.
This especially hit home during an infusion.  As I watched the red chemotherapy agent travel down the IV tubing, I was struck by the realization that others participated in a trial without the certainty of benefit, all while dealing with the emotional turmoil of a cancer diagnosis. Because they were willing to engage in the research process, I now profit.  What was once hypothesized now is the standard of care treatment and hopefully my cure.
And, in another twist of irony, a family member of mine actually benefited from the first trial I helped coordinate. That trial medicine, Emend (aprepitant), became the standard of care for treating chemotherapy-induced nausea.  At the time, I never really thought about the potential of personally benefitting from the drug itself.
So, to all of you who have ever participated in a clinical trial, please know that my words cannot fully express my sincere appreciation.  I am still here, undoubtedly, because you contributed your time and body to a study.  I acknowledge that contribution and am deeply thankful for research patients!
If you are interested in helping others gain from the advancement in medicine, please keep the idea of participating in a trial tucked in the corner of your mind.
The Clinical Research Center is currently seeking volunteer participants in studies for recurrent yeast infections, endometriosis, Type 2 diabetes and reducing cardiovascular risk in obese patients with existing heart disease.  Click here if you'd like to be contacted about one of these studies.
If you are interested in learning more about clinical trials, contact the Clinical Research Center at 541-766-2163 or send an email to research@corvallisclinic.com.  Or, follow us on Facebook at https://www.facebook.com/corvallisclinicresearch.
Carlene Chen is a registered nurse and Certified Clinical Research Coordinator at The Corvallis Clinic Clinical Research Center