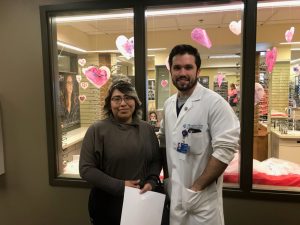 You're the 2020 LASIK Sweepstakes Winner! How are you feeling after finding out that you have won?
I was over the moon! I was in the middle of class when I found out. I am a surgical technology student at Concorde Career Institute in Portland, so I was really excited about this opportunity. Immediately, I shared with my friends, because they were in a class with me. My friends were very excited for me. I got out of class and immediately called my mom and dad.
How long have you had eyesight problems?
I've been wearing glasses for a long time. I actually have been using glasses since I was 6 years old. When I was younger and first received my glasses, it was mostly for reading. Now, I need them all the time. My eyesight has progressively gotten worse.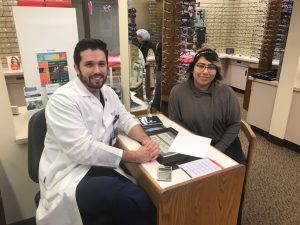 When did you first learn about LASIK?
When I was 15, I found out about LASIK. However, I found out that I had needed to wait until I was 21 years old and that I had a stable prescription for glasses. I turned 21 last November and the timing couldn't have been more perfect! 
How long have you been a patient with The Corvallis Clinic?
I've been a patient for about a year. Last year, my mom wanted me to call about a certain eye surgery that not a lot of Ophthalmologists perform and Dr. Richard just so happened to be the one that performed those types of surgeries. I really admired how Dr. Richard took care of my mom. He was very kind and really took the time to explain things to my mom and I. Both my husband and I ended up transferring our eye care to Dr. Richard too. He's a great doctor.
Have you had surgery before? Tell me how you feel about going in for LASIK?
Yes, but not eye surgery. I'm super excited about it!
For more questions about LASIK surgery, please call The Corvallis Clinic Ophthalmology Department at (541) 754-1271 or Click Here to learn more.