We'd like to introduce you to Dr. Christy Rivers, a pediatrician at The Corvallis Clinic. The newest addition to the Clinical Research Center provider team, she is an investigator with the Dust Mite Allergy Study. She is also the first pediatrician to participate in one of our studies. We spoke with Dr. Rivers recently about her views on clinical research: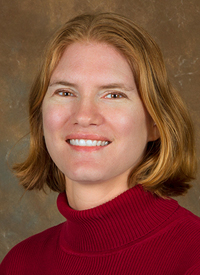 Why is research important to you?
I like to find answers and I like to be able to recommend evidence-based medicine to my patients.  I feel more confident when I can tell my patients with confidence what kind of treatments or preventions I recommend based on solid evidence.  The idea of moving forward in medicine, of always finding the next best thing is also exciting to me.
How can your current and future patients benefit from research?
Potentially, working in research could provide my patients with new options for treatment.  Sometimes a medicine is only available in a trial and, while there is a higher level or risk in research, there are also opportunities that are not available to people unwilling to participate in a study.  In the long term, I hope some of the things we do research on in our clinic will benefit my patients in years to come.
Other than allergies, is there another research area that particularly interests you?
Vaccines. I know it seems like we have tons of them, but they are safer now than ever before, and there are more illnesses we can prevent than in the past.  If we can continue to find ways to prevent illness, and if we can find less painful ways to administer vaccines, that would be a great accomplishment.
Tells us the story about one of your young patients and the recent Clinical Research meningitis vaccine study.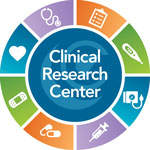 He was going to have to get the vaccine anyway and this was a way he could earn a little bit of money for his time. He loved that and wondered if there were more studies he could be a part of!
What advice would you give to families regarding research study participation?
I think it is always a little bit scary to be part of a study but, it is also exciting.  If a family is considering it but has questions, I would encourage them to look into it.  I felt the meningitis study was very safe because it had been through many studies in the past.   Being a part of something bigger than yourself, to help the world as a whole, is pretty exciting. Nobody should ever be forced to be part of a study.  On the other hand, we will never have more answers if people don't participate
The Clinical Research Center is currently seeking volunteer patients in two studies for those with mild Alzheimer's disease, a dust mite allergy study, several Type 2 diabetes studies, and one study for those with very high triglyceride levels. 
If you are interested in learning more about clinical trials, contact the Clinical Research Center at 541-766-2163, or send an email to research@corvallisclinic.com or fill out our Research Study Information Request form. And, don't forget to follow us on Facebook at https://www.facebook.com/corvallisclinicresearch.