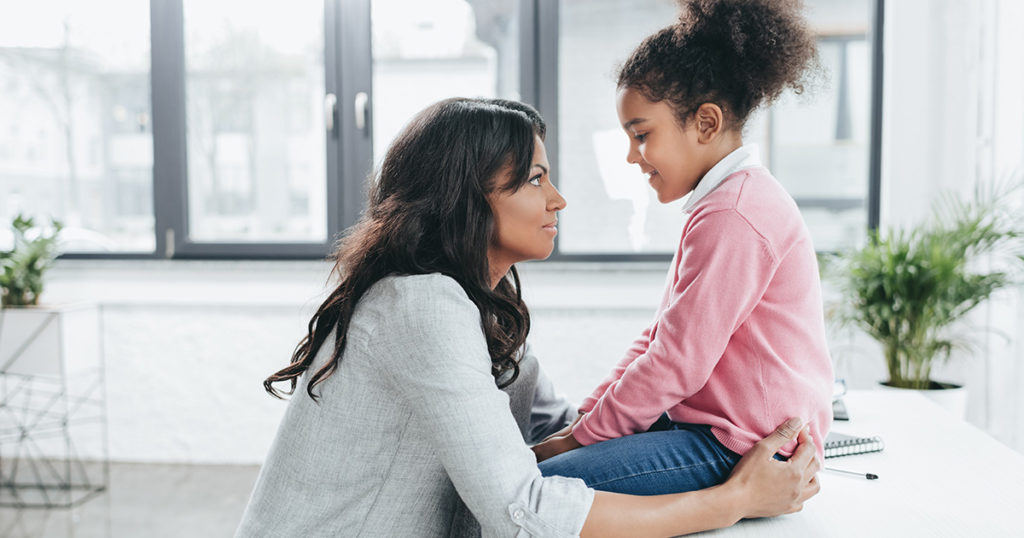 The coronavirus pandemic is stressful for everyone, including children. Here are some tips to help you reassure your children during anxious times. 
Attend to The Fears of Your Kids
By default, children trust their parents for safety, whether emotional or physical. By attending to their fears, you reassure them of their trust in you, making them know that your family will pull through the pandemic.
Honestly and straightforwardly answer their questions about their fears and uncertainties. 

Identify and understand your children's feelings. Let them know how you are also managing your emotions. Encourage them to use you as a model. Allow them to connect with their loved ones, who are separated by a distance. 

Give them reassuring hugs. 
Keep Healthy Routines
The pandemic takes a toll on our regular daily activities, but maintaining everyday routines allow children to feel secure and safe. 
Encourage keeping healthy habits. You can create new routines and, as necessary, modify previous practices.

Encourage your children to follow safety advice, including maintaining social distancing, wearing a mask, avoiding handshakes, and regular hand washing. 

You are a model to your kids – practice what you teach.
Communicate
Another coping mechanism for your younger kids is effective and frequent communication. Allow your children to approach you, ask questions, relate, and clarify their thoughts. Let them ask you open-ended questions, and be ready to provide suitable answers. Likewise, have questions for them to check in on their needs and gauge their emotional well-being. 
Once you know and understand their information level and their various concerns, you can take pragmatic approaches to fill necessary gaps. No one knows how impactful the pandemic will continue to be, and it is hard living with uncertainty. However, these tips will help you make your child more emotionally stable, physically protected, and informed.
---
We're here to support you and your family during these unsettling times. Call us to schedule an appointment and make The Corvallis Clinic your first choice for your child's health care.