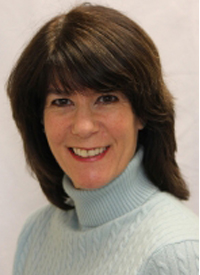 Like just about every other enterprise on Earth right now, the Clinical Research Center is currently marching at a slightly slower pace. Some of our staff members were temporarily furloughed – in fact, yours truly was home for five weeks. When I mentioned to friends that I'd been furloughed from work, I discovered to my astonishment many friends assumed all of our studies were canceled, and that patient volunteers were discontinued from studies. I assured them, nothing could be further from the truth.
Minimal research staff was on hand at all times. Every study, patients received the expected clinical trial medical care and clinical trial treatment without missing a beat. To have done otherwise would have been unethical, and that's not the way we roll. 
I can appreciate the irony that so much of the world's attention is now focused on global clinical research surrounding COVID-19. Yet, our fully-fledged clinical research center is experiencing a lull. However, because our site specializes in late Phase II and Phase III studies, this makes sense – any potential COVID-related studies haven't gotten to us yet.
Also, many other non-COVID clinical trials that were planned are being delayed due to the pandemic. For example, our site was slated to participate in two other medically important vaccine studies, one of which was supposed to be starting enrollment right about now. The delay in these studies is unfortunate but necessary. The study sponsors have assured us the studies will be done, just at a later time.  
In the meantime, our research staff is taking care of thirty patients on nine different clinical studies. Research is also deploying our expertise to help out in some other areas at the clinic related to the COVID pandemic. We're here, and we're not going anywhere, so stay tuned!
The Clinical Research Center is currently seeking volunteer participants in studies for reducing cardiovascular risk in obese patients with existing heart disease and a non-treatment (observational) study of patients with severe asthma.  Click here if you'd like to be contacted about one of these studies.
If you are interested in learning more about clinical trials, contact the Clinical Research Center at 541-766-2163 or send an email to research@corvallisclinic.com. Or, follow us on Facebook at https://www.facebook.com/corvallisclinicresearch.
Julie Carrico is a Senior Associate Coordinator with The Corvallis Clinic Clinical Research Center.