By Carlene Chen, RN, CCRC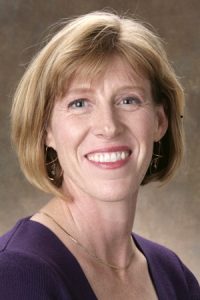 January 1, 2017.  A day many embark upon with resolute determination to begin new habits, better discipline and positive goals. Personally,  I do not make New Year's resolutions.  I have rarely kept one and tend to find that discouraging.
Instead, I opt for the concept of prevention.  It is a paradigm rooted in my nursing education that provides a framework for many of my actions. To borrow from some famous gentlemen:
"Prevention is better than cure." – Desiderius Erasmus
"An ounce of prevention is worth a pound of cure." – Benjamin Franklin.
Simply summarized, it is better to try and keep a bad thing from happening than it is to fix a bad thing once it has happened. Instead of making goals that may or may not be realistic, I tend to mentally re-phrase with an attitude of prevention, such as:.  "How do I prevent becoming a couch potato?" J
Nursing school introduced to me the Neuman Theory that served as a guide for the next three years. At the heart of the theory is the principle of prevention. Nurses are trained to treat acute issues, but we also have the responsibility of trying to prevent further harm.  For example: putting the head of the bed upright  to prevent choking while eating, or using a walker for an unstable patient to prevent falling. Inherent to heading off issues before they escalate, is the ability to assess and address subtle changes, trends and non-verbal cues.
Writing this blog has given me pause to think of how the idea of prevention is very evident in our own Clinical Research Center.  Individuals often equate research with just treating current diseases.  I am pleased to share that our site has, and continues to, participate in trials aimed at prevention. We have participated in Influenza, Clostridium difficile, meningococcal and currently, a shingles vaccine trial, all for prevention of illness.  Our Type 2 Diabetes Mellitus and COPD trials have the common goal of better disease control to prevent worsening of long-term complications.
Ben Franklin was correct; with a little effort you can make a big difference in thwarting something unpleasant.  It is worth consideration.
The Clinical Research Center is currently seeking volunteer patients in two studies for those with mild Alzheimer's disease, a dust mite allergy study, a zoster (shingles) vaccine study, several Type 2 diabetes studies, and one study for those with very high triglyceride levels. 
If you are interested in learning more about clinical trials, contact the Clinical Research Center at 541-766-2163, or send an email to research@corvallisclinic.com or fill out our Research Study Information Request form. And, don't forget to follow us on Facebook at https://www.facebook.com/corvallisclinicresearch.
Carlene Chen is a registered nurse and a Certified Clinical Research Coordinator at The Corvallis Clinic Clinical Research Center.