CORVALLIS — The  registration deadline for the 10
th
annual DAM Cancer Brunch and Silent Auction has been extended to Thursday, Feb. 9. To download a registration form, go to 
Dam Cancer Brunch and Silent Auction
.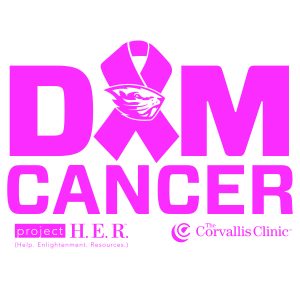 The event will be held on Saturday, Feb. 11, from 11 a.m. to 1 p.m. in The Club level at Reser Stadium.
Presented by The Corvallis Clinic and the Oregon State University Gymnastics 10.0 Club, check-in begins at 11 a.m. with the Brunch and Silent Auction at 11:30. All proceeds will go to The Corvallis Clinic Foundation's Project H.E.R.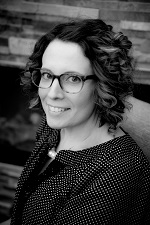 In addition to the brunch and auction, Anne Pettingill will be sharing her story as a breast-cancer survivor and proud Project H.E.R. mentor. Pettingill, a wife, mother, and professional woman, is a two-year survivor of Stage 3 invasive ductal carcinoma and is passionate about educating and mentoring women diagnosed with breast cancer.
Project H.E.R. (Help. Enlightenment. Resources) is a comprehensive breast health services program for women in Benton,
Linn, and Lincoln counties. The program provides awareness, education, and support for all women, from the time of a breast cancer diagnosis through survivorship. It has recently expanded its educational offerings beyond breast cancer to include other cancers.
The Corvallis Clinic Foundation is a non-profit organization whose mission is to provide resources in the mid-Willamette Valley that support health education, preventive health care, and the delivery of health care to at-risk populations.
The Corvallis Clinic, an independent, physician-led medical group, is a comprehensive multi-specialty organization, serving Benton, Linn and Lincoln counties.  It offers more than 100 board-certified providers and advanced professionals in 27 specialties at 10 area locations.  As the fourth-largest area employer, The Clinic has 600 employees.