By Julie Carrico, MBA, CCRC
You might have noticed over the last five years that the Clinical Research Center has written a LOT about Alzheimer's disease.  Our webpage features a sweet one-minute video our center produced that stars a (real) couple who are engaged in the search for effective treatment.  The Clinical Research Center Facebook page has featured links to many informative articles ranging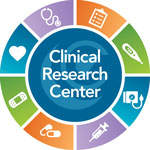 from the latest research to caregiver tips.  We have written extensively about the clinical studies at our site and have given many, many educational talks in the community explaining the clinical research process to patients and their families.  Heck, KEZI even came out and did an evening news report on our important work!
Yet today, if you visit the Clinical Research Center webpage, you'll notice a glaring omission in our list of enrolling studies – we aren't currently doing any Alzheimer's disease studies.  Sigh. All three of the clinical studies our site has worked on have been halted by the study sponsors (pharmaceutical companies) due to "lack of efficacy" – which in English means: the treatments weren't working.  This phenomenon of what were once touted as "breakthrough treatment" clinical studies being halted early is an all too familiar situation for current Alzheimer's disease research programs.
The large scale, randomized, placebo-controlled clinical studies to date have focused on amyloid proteins.  It's an established fact that patients with Alzheimer's disease have a telltale coating of clumps of amyloid, known as plaque, on their brains.  Current research goals have been driven by the assumption that the buildup of this plaque on the brain is responsible for the impaired thinking and memory loss observed in these patients.  The clinical study treatments we've worked on at our center have all targeted either removal of the amyloid from the blood or disruption of amyloid production.
Although the studies we worked on had disappointing outcomes, we absolutely understand the data collected to date are invaluable.  We hope the patients, families and friends who gave so willingly of their time also realize the value of their participation because researchers learned a lot from the failed treatments.  Knowledge gleaned from the failed treatments will help design and define the next research trajectory.  In fact, early results on one of the newer "anti-amyloid" treatments holds promise.
There are many studies ongoing elsewhere to evaluate possible Alzheimer's disease treatments. Clinicaltrials.gov is a great way to find information about these studies.  In the meantime, the Clinical Research Center will keep looking for new studies that we think might benefit our patients.
The Clinical Research Center is currently seeking volunteer participants in studies for Type 2 diabetes, a vaccine to prevent exacerbation in people with chronic obstructive pulmonary disease (COPD) and endometriosis.  Click here if you'd like to be contacted about one of these studies.
If you are interested in learning more about clinical trials, contact the Clinical Research Center at 541-766-2163 or send an email to research@corvallisclinic.com.  Or, follow us on Facebook at https://www.facebook.com/corvallisclinicresearch.
– Julie Carrico is Associate Coordinator of The Corvallis Clinic Clinical Research Center and a Certified Clinical Research Coordinator.