By Julie Carrico, MBA, CCRC
Not so long ago, the mention of the word "diabetes" conjured up images of insulin and needles and endless finger pricks to check blood glucose levels. In those days, complications caused by type 2 diabetes – such as blindness, stroke, amputation, kidney failure, and heart disease – were almost inevitable. The few medications that existed were inadequate and often caused dangerously low blood sugar levels (hypoglycemia) and weight gain.   Fastforward 15 years and it's a whole new world for those living with a type 2 diabetes diagnosis …The new medications result in better blood sugar control and fewer diabetic complications. 
I wrote those words almost two years ago in a blog titled "Major Strides in Diabetes Treatments Last 15 Years."  And guess what?  The Clinical Research Center is still the "go to" clinic in the Willamette Valley for type 2 diabetes clinical research.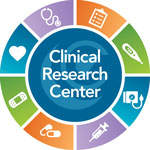 Our latest type 2 diabetes clinical study is looking for people who are currently taking metformin only but are still experiencing sub-optimal blood sugar control.  Metformin is often the first drug prescribed to treat type 2 diabetes.  Why? Because metformin is relatively inexpensive, the tablet is easy to swallow, and … it works!   However, because diabetes is a progressive disease, it's often necessary to eventually change or add on medications to achieve desired blood sugar control.
Participants in this study will continue to take metformin and will receive investigational treatment with a second medication (study drug) at one of three dosage levels.  The purpose of the study is to evaluate the effectiveness on blood sugar control of the study drug when used in addition to metformin.  There is NO placebo in this study; all participants receive active drug.
Qualified participants must not have used any injectable antidiabetic medications, unless it was for 14 days or less.   The study lasts about one year and requires about 11 visits to The Corvallis Clinic.  Participants receive a modest stipend for each completed study visit.
Michael Chen, MD, Lindsay Bromley, MD and Ruth Palma, NP invite you to consider a clinical trial for those with Type 2 diabetes. There is no placebo – everyone receives treatment! Qualified subjects must currently be taking metformin only. The study drug and metformin are provided. Call us right away at 541-766-2163 or click this link https://www.corvallisclinic.com/clinical-research-center/type-2-diabetes/
Note: study participants do not have to be patients at The Corvallis Clinic. However, study participants must be willing to allow us to obtain their outside records.
The Clinical Research Center is currently seeking volunteer participants in studies for Alzheimer's disease, Type 1 diabetes, Type 2 diabetes and a vaccine to prevent exacerbation in peoples with chronic obstructive pulmonary disease (COPD).  Click here if you'd like to be contacted about one of these studies.
If you are interested in learning more about clinical trials, contact the Clinical Research Center at 541-766-2163 or send an email to research@corvallisclinic.com.  Or, follow us on Facebook at https://www.facebook.com/corvallisclinicresearch.
– Julie Carrico is Associate Coordinator of The Corvallis Clinic Clinical Research Center and a Certified Clinical Research Coordinator.