By Julie Carrico, MBA, CCRC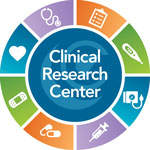 The Clinical Research Center is pleased to announce that Sheena Strohmayer, Clinical Research Manager, and Josh Borunda, Operations Coordinator, have recently passed the exam given by the Association of Clinical Research Professionals (ACRP) to become Certified Professionals. By studying for and passing the exam, Sheena and Josh have demonstrated the knowledge, skills, and abilities needed to perform ethical and responsible clinical research.
ACRP has more than 13.000 members worldwide and has as its primary goal the support of the clinical research industry by defining and promoting standardized competence requirements.  Josh agrees that "having this certification demonstrates my commitment to quality clinical research."  Sheena puts the achievement into context by saying:
"Our department has always been proud of the fact that all of our qualified coordinators are certified, so it just made sense to continue that tradition with the rest of the staff, including myself. Being certified is a great feeling, and it shows sponsors and patients that we are dedicated to keeping up with the rapidly advancing clinical research field."
Sheena and Josh join colleagues Carlene Chen, Lisa Buchheit, Kim Tally and Julie Carrico who are ACRP Certified Clinical Research Coordinators. All have taken and passed ACRP certification exams in their specialties.  All certifications obtained through ACRP require ongoing continuing education in order to maintain the ACRP certifications. In this way, volunteers in studies at our site can be assured that our team is up to date in their knowledge and is exploring new knowledge, mastering new skills and techniques, continuing to develop professional judgment to conduct studies safely and ethically.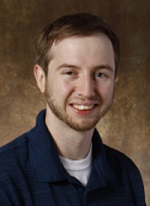 Since 1999, the Clinical Research Center at The Corvallis Clinic has been committed to advancing medicines and technology; we are dedicated to the process of bringing improved care and treatment to our patients.  It's been said before but bears repeating: We're treating the future!
The Clinical Research Center is currently seeking volunteer patients in studies for Alzheimer's disease, Type 2 diabetes and a vaccine for patients with chronic obstructive pulmonary disease (COPD).
If you are interested in learning more about clinical trials, contact the Clinical Research Center at 541-766-2163, or send an email to research@corvallisclinic.com or fill out our Research Study Information Request form. And, don't forget to follow us on Facebook at https://www.facebook.com/corvallisclinicresearch.
– Julie Carrico is Associate Coordinator of The Corvallis Clinic Clinical Research Center and a Certified Clinical Research Coordinator