By Julie Carrico, MBA, CCRC
According to WebMD, 75 percent of women will experience a vaginal yeast infection at least once in their lifetime. An unlucky few, about 8 percent, will have multiple yeast infections per year. When this happens the women are said to have recurrent yeast infections.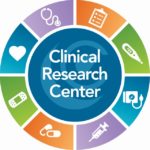 Certain lifestyle modifications may help prevent recurrence of yeast infections. Women experiencing yeast infections are advised to avoid wearing tight clothing or use scented body wash, to change pads and tampons often and to change out of workout clothes soon after exercise.
Although yeast infections are easily treated with antifungal medications that are applied to the vagina or a one-day oral antifungal like fluconazole, it can be frustrating (not to mention uncomfortable!) when the problem returns soon after treatment. The fact is that the current treatments don't work for everyone.
The Clinical Research Center is looking for volunteers to help test a promising investigational drug aimed at preventing recurrent yeast infections. Participants in the study will have experienced recurrent yeast infections within the last year and must have an active infection during their first visit to the clinic. Other study qualification requirements will also be checked during this visit.
Qualifying participants will take three doses of fluconazole and if the current infection goes away, they'll continue in the trial. Those who continue in the trial will be assigned randomly to either the investigational drug or the placebo. Two thirds of the participants will receive the investigational drug and one third will receive the placebo; neither participants nor the research team will know what each participant is taking. The investigational drug, an oral tablet, will be taken for 12 weeks and participants will continue to be monitored for another 36 weeks after that.
Please note that all participants will be provided with fluconazole if an acute infection occurs at any time during the study. Trial-related drugs and assessments are provided at no cost. Health insurance is not required to participate. There is a small stipend paid to participants for each completed visit.
Ruth S. Palma, FNP-BC, and Drs. Amey Lee and Daniel Barrett would love to tell you more about this exciting clinical study opportunity, so don't hesitate to contact us!
In addition to recurrent yeast infections, the Clinical Research Center is currently seeking volunteer participants in studies for Type 2 diabetes, endometriosis and reducing cardiovascular risk in obese patients with existing heart disease. Click here if you'd like to be contacted about one of these studies.
If you are interested in learning more about clinical trials, contact the Clinical Research Center at 541-766-2163 or send an email to research@corvallisclinic.com. Or, follow us on Facebook at https://www.facebook.com/corvallisclinicresearch.
– Julie Carrico is Associate Coordinator of The Corvallis Clinic Clinical Research Center and a Certified Clinical Research Coordinator.