By Julie Carrico
MBA, CCRC
National Nurses Day is celebrated annually on May 6. It marks the beginning of National Nurses Week, which ends on May 12, the birthday of Florence Nightingale, considered the founder of professional nursing due to her innovative care during the Crimean War from 1853 to 56.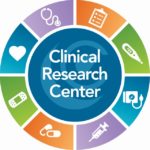 While we appreciate all the nurses at The Corvallis Clinic, we must admit a certain bias when it comes to feeling extra appreciative of our nurse coordinators at the Clinical Research Center.
Typically nurses do not begin their careers in Research but come to it after working in other areas of nursing.  This is a win for Research patients who reap the benefits of our nurses' previous experience working in hospitals, family practice or specialty clinics.  One Research nurse stated that "we have the time to get to know our patients to provide the care they need." Another nurse summed up her work in Research by stating: "It's all the best things about nursing."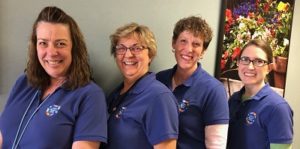 On May 6 we celebrate current Research nurses Amanda Bortnem, Lisa Buchheit, Carlene Chen, and Kim Tally. We must also salute retired Research nurses Pat Eshleman (who is one of the founders of our department) and Nancy Sarpola.  And we would be remiss if we didn't acknowledge Mae Dickason, who is on occasion drafted into service as a Research nurse! All of these Corvallis Clinic nurses were recently or are now engaged in cutting-edge clinical research. Remember, we're treating the future!
The Clinical Research Center is currently seeking volunteer participants in studies to prevent recurrent yeast infections in women, Type 2 diabetes, and reducing cardiovascular risk in obese patients with existing heart disease. Click here if you'd like to be contacted about one of these studies.
If you are interested in learning more about clinical trials, contact the Clinical Research Center at 541-766-2163 or send an email to research@corvallisclinic.com. Or, follow us on Facebook at https://www.facebook.com/corvallisclinicresearch.
– Julie Carrico is Associate Coordinator of The Corvallis Clinic Clinical Research Center and a Certified Clinical Research Coordinator.