Taking care of our mental health is just as important as taking care of our bodies through diet and exercise. In the below column, Dr. Cara Wheeler suggests avoiding the use of a certain word when it leads you to feel you have failed. 
By Cara Wheeler, Psy.D
Integrated Behaviorist – The Corvallis Clinic
"I should have tried harder. I shouldn't have eaten that. I shouldn't have said that. I should go to the gym. I shouldn't have given up so easily. I should have been more prepared. I should have worked harder."
Should, Should, Should … just feels like Guilt, Guilt, Guilt.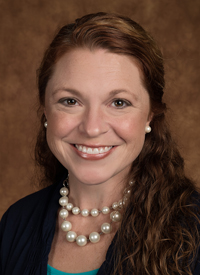 Now, there are few circumstances in life where the word "should" is appropriate. Typically "should" is useful when it comes to moral issues. "I should not lie. I shouldn't take something that is not mine." Used otherwise, this word creates unproductive guilt. Let's be honest, most of us would benefit from being more active and exercising, but activity level is not a moral issue. When I say to myself, "I should go to the gym," I typically don't go and then I just feel guilty. This may lead to me thinking that there is something wrong with me or I might start labeling myself as "lazy." What would it be like if we said things such as, "Honestly, I don't want to go to the gym today, but I do want to be more active so I am going to look for other opportunities to engage in life this week." Or, "Today I did not go the gym and now I feel kind of lethargic; maybe tomorrow I can get back in the swing of things."
How about when we apply "should" to others? "He should understand. She should have known. He should not be eating that. She should not have said that. They should have called." Now what? It creates frustration and resentment. That's what.
How about we try something like, "When you didn't call, I felt like you didn't care about me." Or, "When you said that, I felt misunderstood." These types of "I" statements can help us use our voice and lead us to a more productive outcome. By talking it out, rather than thinking it or whispering it under our breath, we typically get more of what we want.
So this is your challenge: Take today and just recognize when you use the word "should." Was it helpful? Was it productive? Were your needs met? Then maybe consider what it would be like to try and replace the word "should" and change the way you communicate.
Dr. Cara Wheeler is a Licensed Clinical Psychologist in The Corvallis Clinic Integrated Behavioral Health Department. For details on what Integrated Behavioral Health is all about, go to Clinic Integrated Behavioral Health.