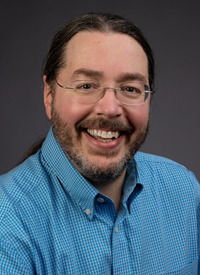 Language(s) - English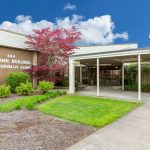 444 NW Elks Drive
Corvallis, OR 97330
Map/Directions
Residency
Kaiser Hospital, Oakland, CA
Education
M.D., Oregon Health Sciences University, Portland, OR - 1986
Certification
American Board of Otolaryngology
Patient Ratings
The Patient Rating score is an average of all responses to care provider related questions on the Patient Satisfaction Survey.
About Survey Responses are measured on a scale of 1 to 5 with 5 being the best score.
---
Comments From Patients
Mar 2018
Dr. Benton is extremely knowledgeable. He showed compassion and competence. He is friendly and helpful. Made me feel comfortable while speaking.
Mar 2018
The examination was thorough, concerns were listened to and addressed and a course of action going forward was discussed and agreed upon. Rapport with Dr. Benton very good.
Mar 2018
Dr. Benton incredibly pleasant, thorough, skilled and helpful.
Feb 2018
Dr. Benton is an awesome Dr. I love how straightforward he is. His staff is awesome as well. They answered all questions & always polite – I love the customer service.
Jan 2018
The physician provided excellent care. Very knowledgeable. He listened and was very respectful of my concerns.
Jan 2018
Dr. Benton was very attentive to my concerns and spent adequate time with me to address them. I was actually quite surprised with the amount of time he spent with me. I did not feel rushed through the appointment at all, and that is a huge plus with any doctor visit. I can tell Dr. Benton had a genuine care for making sure I understood my condition.
Jan 2018
Dr. Benton gave me some great advice, which I really appreciate!
Dec 2017
I thought he was very good. He listened to what I had to say, explained things so that I could understand, seemed interested in what I had to say, and was courteous and pleasant
Dec 2017
Thank you so much for making my visit a calm and great moment!
Dec 2017
The provider did not seem very interested in the issue that I have. I understand that there may not be clear understanding or treatment for this issue but I left the office feeling as though I wasted my time and that of the provider.
Nov 2017
It was good for to know more on what was wrong with my nose and what can be done to make it better.
Nov 2017
I found Dr. Benton to be thorough and informative.
Nov 2017
The doctor provided the care & information needed to resolve my problem.
Oct 2017
Dr. is interesting to talk to.
Oct 2017
Dr. Benton was completely uninterested in my primary medical complaint and clearly had not seen any notes sent by the referring physician (maybe they went missing in the mail?). He also was not at all concerned with my secondary complaint. He was willing to order testing for my tertiary complaint, but without addressing the cause of it.
Oct 2017
Very thorough, made sure pharmacy needs were initiated on my behalf. Listened to me, reviewed my records and imaging so I could see. Much appreciated.
Oct 2017
this was the first time I saw Dr. Benton. He was thorough and informative. I liked him.
Sep 2017
I went in struggling to hear, ear pain and frustrated trying to be seen. I left able to hear feeling better in many ways and overly happy to be able to hear again. TY DR!
Sep 2017
Dr. Benton and Diane Bach, both very concerned about my condition, professional and provided excellent guidance.
Sep 2017
I thought the Dr was very respectful and professional.
Aug 2017
I was able to get an appointment the day I called in to have Doctor Benton look at my tonsils which I was very happy about! Dr Benton was able to quickly figure out what was wrong with my tonsils and explained the issue in such a way that gave me a lot of peace of mind. He was confident in his diagnosis and knew exactly how to treat the problem. He also explained my future options to either keep or remove my tonsils. I was very pleased with my experience.
Jul 2017
I feel Dr. Benton is very experienced & I trust his advice
Jul 2017
Dr.benton is a wonderful dr.
Jul 2017
Dr. Benton is awesome.
May 2017
Dr Benton exceeded my expectations by far. I was amazed by his friendliness, attentiveness, ability to explain, and recommendations for follow-up care.
May 2017
When you're sick you don't want to sift through medical jargon. Dr. Benton was clear, concise, and never condescending.
Apr 2017
Dr. Benton is excellent!
Feb 2017
Does his job very well.
Dec 2016
Nick is an excellent doctor who explains things exceptionally well.
Dec 2016
He was very explanatory. I went in for a consultation and had all my questions answered.
Dec 2016
Dr. Benton is an excellent doctor and awesome surgeon! This means skilled at operating but also at understanding and not forgetting that was is routine for a doctor is not routine for his or her patients.
Oct 2016
My experience with Dr.Benton was a very good experience
Sep 2016
From getting an appointment quickly, to my experience w/Dr. Benton & his staff my expectations were exceeded!
Jul 2016
Dr. Nick Benton put extra effort in communicating needed information to me; and making me feel at ease.
Jul 2016
Expedient experience: excellent care from Dr. Nick Benton (and his efficient, cordial staff).
Jun 2016
Dr. Benton is the best. Never had any worries in his care.
Jun 2016
Dr. Benton has done wonders in treating my chronic problem, the most progress of any dr. in 25 years.
May 2016
Dr. Benton is always very caring & competent!
May 2016
I feel very comfortable with Dr. Benton. He's great.
Apr 2016
I have much confidence and respect for Dr. Benton.
Mar 2016
Initially Dr. Benton did not seem to be listening to my description of the frequency of my problem. Then he did listen to one comment that changed his treatment plan & resulted in a satisfactory outcome.
Mar 2016
Dr Benton and Sue were very helpful and considerate. They made me feel quite at ease. I a very satisfied with the care I received.
Feb 2016
Good doctor – I would like to continue seeing Solid staff – very pleasant.
Jan 2016
Dr. Benton is very personable & did not rush me. Very kind person & comes across as very caring.
Jan 2016
Dr. Benton is respectful and knowledgeable. I'm always glad to see him when I have problems for an ENT to deal with.
Click on the appropriate link below to enter your provider's telemedicine waiting room for your scheduled appointment.
Doxy.me Telemedicine Waiting Room