Dr. Chun's focus is women's GI issues and hemorrhoid band ligation.
Language(s) - English, Korean
Dr. Chun comes from Cincinnati, where she worked as a gastroenterologist at Ohio GI and Liver Institute since 2007.
Dr. Chun plays the violin and was first violin in the Cincinnati Community Orchestra. She also enjoys yoga, hiking, biking, and ice skating. She is fluent in Korean.
Fellowship
Gastroenterology Fellowship, University of Cincinnati, OH, 2007
Residency
Brown University, Providence, RI, 2004
Education
M.D.: Weill Medical College of Cornell University, New York, NY, 2001B.A.: Biochemistry, Cornell University, Ithaca, NY, 1997
Certification
Board Certified in Internal Medicine and Gastroenterology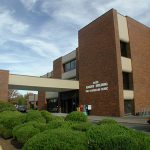 3680 NW Samaritan Drive
Corvallis, OR 97330
Map/Directions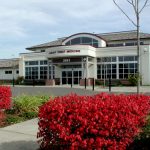 1705 Waverly Drive SE
Albany, OR 97322
Map/Directions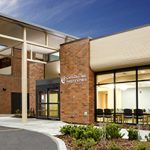 601 NW Elks Drive
Corvallis, OR 97330
Map/Directions
Press Ganey Patient Ratings
The Patient Rating score is an average of all responses to care provider related questions on the nationally-recognized Press Ganey Patient Satisfaction Survey.
About the Press Ganey Survey Responses are measured on a scale of 1 to 5 with 5 being the best score.
---
Press Ganey Survey Comments From Patients
Jun 2017
We felt thankful for Dr. Chun's competence, professionalism, and friendliness. She knew what was needed and quickly honed in on that to come up with a plan. Of the many doctors we see, she tops the list. And they're all good, so that tells you something.
Jan 2017
My experience with Dr. Chun's office was very good would recommend Dr. Chun to anyone.
Dec 2016
My PCP recommended Dr. Chun upon hearing my disappointment in the MD who did my previous colonoscopies. I was extremely pleased with the entire experience and will certainly request Dr. Chun in the future when it's time for a colonoscopy.
Dec 2016
I have complete trust in this care provider.
Dec 2016
The provider was excellent.
Dec 2016
I really like Dr. Chun. She listens, cares, is straight forward and answers all questions well.
Dec 2016
If a colonoscopy can be a "good experience," my was all that and more. Very professional and human :]
Jul 2016
SooYun listened carefully, took my wishes into account.
Jul 2016
Definitely would recommend this physician to others. Everyone was very professional.
Jun 2016
The Dr, is a pro. I had no problems. I liked the Dr. She did everything right as far as I know.
Jun 2016
Dr. Chun was very good/nice and caring. I have no complaints.
May 2016
Seeing Dr Chun is always is always a good experience. She is a wonderful doctor.
May 2016
Dr. Chun very thorough and clear about procedures to be done AND followed up w/phone call next day with a further referral. Staff VERY personable when having procedures.
May 2016
Dr. Chun and her staff are excellent.
May 2016
Dr Chun is amazing. She is very compassionate and helpful.
Feb 2016
Very thorough examination. She listened and was very helpful in explaining the issue as well as coming up with a managment plan
Jan 2016
She was a great doctor but I found she was VERY fast and I didn't really have a chance to ask her all my questions.
Jan 2016
She was great. I enjoyed talking to her and she was very good at working through my information.