Weija (Alex) Wang, M.D.
Neurology
New patients by referral
"I like to make a difference in someone's life"
Dr. Wang (pronounced Wong) aims to improve the life of his patients by using the most updated medical knowledge to manage their neurological illnesses, along with understanding and working with them.
Language(s) - English, Mandarin
Dr. Wang chose to practice neurology because it is "the 'last frontier' in medical science, with many unknowns. "It is the most engaging field of medical science."
Outside of his practice, Dr. Wang enjoys reading, hiking, and "simply being outdoors."
Fellowship
Neuromuscular Diseases, Good Samaritan Hospital, University of Southern California, 1999
Residency
Neurology, University of Washington School of Medicine, Seattle, 1995
Education
M.D., Changchun, Jilin, People's Republic of China - 1984
Experience
Lead Neurologist/Senior Partner, HealthCare Partners Medical Group, Torrance, CA, 2005-2014; Neurologist, Dean Clinic, Madison, WI, 1999-2005
Certification
American Board of Psychiatry and Neurology, in neurology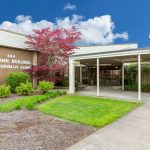 444 NW Elks Drive
Corvallis, OR 97330
Map/Directions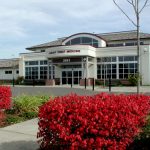 1705 Waverly Drive SE
Albany, OR 97322
Map/Directions
2015 – Present DALF-PS-1029 An Extension Study to Evaluate the Long-Term Safety, Tolerability and   Efficacy of Dalfampridine Extended-Release Tablets for the Treatment of Chronic Post-Ischemic Stroke Walking Deficits in Subjects Who Participated in the DALF-PS-1016 Study (MILESTONE SM)
2015 – Present DALF-PS-1016: A Double-Blind, Placebo-Controlled, Parallel-Group Study to Evaluatethe Efficacy and Safety of Two Dose Strengths of Dalfampridine Extended Release Tablets for Treatment of Stable Walking Deficits in Post-Ischemic Stroke (MILESTONE).
2015 – Present  H8A-MC-LZAX: Effect of Passive Immunization on the Progression of Mild Alzheimer's Disease: Solanezumab (LY2062430) Versus Placebo
2014 – Clinical Investigator Training, The Corvallis Clinic, P.C., Corvallis, OR
1987 – 1988: Research Fellow, Department of Neurology, Cornell Medical Center, New York, NY
1988 – 1994: Research Coordinator, Department of Cardiothoracic Surgery/Neurosurgery, Mount Sinai Medical Center, New York, NY
1992 – 1994: Research Coordinator, Neuroscience Institute, JFK Medical Center, Edison, NJ
Press Ganey Patient Ratings
The Patient Rating score is an average of all responses to care provider related questions on the nationally-recognized Press Ganey Patient Satisfaction Survey.
About the Press Ganey Survey Responses are measured on a scale of 1 to 5 with 5 being the best score.
---
Press Ganey Survey Comments From Patients
Mar 2018
Dr. Wang had always treated me extremely well and listens to me. He is very intelligent and I'm lucky to have him as my neurologist.
Jan 2018
This was my first experience with this caregiver and was pleasant and I am hopeful that my problem will be resolved to a good conclusion. Good doctor.
Dec 2017
Very happy with Dr. Wang and his staff. They quickly addressed my needs and provided a very professional approach to dealing with my MS.
Oct 2017
This was the first time I saw this provider, having been referred by my primary physician. I look forward to follow-up appointment as he is quite open and willing to address my concerns.
Sep 2017
He has very good bedside manners. He listened to me about me and my caregiver's concerns about my epilepsy medicine.
Sep 2017
Dr. Wang was efficient with our time and I am confident in his expertise.
Aug 2017
Dr. Alex Wang is a really good Neurologist. He listens carefully and takes the time to figure out what care one needs and follows up often.
Jul 2017
I've always received respectful care and was very happy with my care.
Jun 2017
This provider completed a nerve study on my hand. He told me everything that he was doing and was very nice.
Jun 2017
While knowledgeable and quite friendly, this provider was not interested in new information regarding my condition which I considered to be important.
May 2017
He explained issues completely and informative about how we should proceed.
May 2017
Very good experience with his advice. l have trust in his advice
May 2017
His "bedside manner" was lacking, to say the least.
May 2017
Dr. Wong explained the procedure well and continued to explain what was happening throughout which calmed my fears and lowered my stress level.
Apr 2017
Overall he has provided excellent care.
Nov 2016
Dr. Wang understood my needs and made my future visits assured without his ego getting involved. A rare attitude in neurologists I have seen in the past.
Oct 2016
My visit with Dr. Wang was pleasant and effective.
Oct 2016
I felt a real concern for my problem & I am confident he will find the problem.
Aug 2016
Dr. Wang is wonderful. He is positive, helpful and kind. He also LISTENS.
Jun 2016
Dr. Wang called me on a Saturday to answer some concerns I had about lab results. I was surprised to hear from a doctor on a Saturday and very much appreciated the call.
May 2016
I wish the provider would have given me more information about what to expect as far as tests/checkups go.
Apr 2016
Dr. Wang explained all the tests he did and told me my results.
Apr 2016
Wish all visits to dr.'s were that quick & easy – Was very pleased was in & out quickly.
Mar 2016
Nothing bad to describe. I think Dr. Wang is excellent and I am glad I got to see him.
Feb 2016
Good experience. Dr. Wang called me and gave me one more option.
Feb 2016
I had no problem talking to Dr. Wang and his staff.
Feb 2016
My experience with my dr. was VERY good –
Feb 2016
Dr. Wang and his personal staff continue to be THE BEST at follow-up experiences.
Jan 2016
Dr. Wang called me the early evening of the same day with further possible solutions for the issue at hand. Very considerate of the doctor.
Jan 2016
This was my first time with Dr. Wang. I was very pleased and comfortable with his actions and concerns re my reason for seeing him.