With outstanding diagnostic skills across a broad range of medical specialties, Dr. Parker has devoted his career to emergency medicine. Patients appreciate his caring and thorough approach, especially in times of crisis. Dr. Parker brings to The Corvallis Clinic Immediate Care Center his extensive trauma and critical care experience as both a hospital emergency room physician and an administrator.
Language(s) - English
Personal: Woodworking and fishing.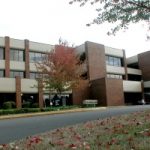 3680 NW Samaritan Drive
Corvallis, OR 97330
Map/Directions
Residency
Internal Medicine, Providence Medical Center, Portland, OR, 1985
Education
M.D., Washington University, St. Louis, MO, 1982
Experience
Immediate Care Center Physician, The Corvallis Clinic, 2007-present; Emergency Physician, Samaritan Albany General Hospital, Albany, OR, 1999-2007; Emergency Physician, Grande Ronde Hospital, LaGrande, OR, 1985- 1999.
Patient Ratings
The Patient Rating score is an average of all responses to care provider related questions on the Patient Satisfaction Survey.
About Survey Responses are measured on a scale of 1 to 5 with 5 being the best score.
---
Comments From Patients
Apr 2017
I've seen Dr. Parker before & in each case, he's been very thorough & concerned.
Feb 2017
I have always preferred to come to The Corvallis Clinic Immediate Care, especially if Dr. Parker is available. He always explains everything very well and makes sure you know how to take care of whatever ails you.
Feb 2017
Really pleased with this interaction, never felt talked down to.
Jan 2017
Friendly, thorough, asked many questions.
Jan 2017
Dr. Parker has a warm professional personality.
Dec 2016
This was a visit to immediate care for a bad cold. Not my regular doctor. This doctor was very pleasant and gave me good advice.
Dec 2016
Excellent in every way
Nov 2016
Perhaps I was just lucky, but the care was quick personal & professional.
Oct 2016
Dr Parker was highly conscientious & helpful. Thank you.
Sep 2016
Dr. Parker was excellent. If he took regular patients my husband & I would change.
Sep 2016
Charles S. Parker, MD was excellent.
Jul 2016
Dr. Parker provided great care, made the right diagnosis, gave the proper treatment and I got better within a week. What else can I ask for? Great job, thanks to Dr. Parker & Corvallis Clinic
Jun 2016
Dr. Parker was excellent in the way he diagnosed my problem. Wonderful manner!
May 2016
I walked in to the Immediate Care Clinic not knowing what to expect, but I knew I needed to be helped. I was very impressed with the check in, the nurse, and the doctor. Wait time was minimal, and all were helpful and caring.
Apr 2016
Every time I have seen this doctor, he has been amazing at making sure I understand the why's and how's of my conditions. And he has explained the best treatments and why.
Mar 2016
Dr. Parker was very attentive and seemed to care about my problem that brought me there
Mar 2016
He is excellent. I wish he was still practicing as a regular full-time physician. I would certainly be his patient if he were.
Mar 2016
Excellent service from reception to Dr. Parker, and all tech specialists. Very kind, as well.
Mar 2016
I had been ill for weeks and Dr. Parker was kind, thorough, explained tests he wanted to run and why. (Did I mention how pleasant and kind he is?) Considering how bad I felt when I went in, I came out feeling like everyone I had seen was concerned about finding out what was wrong. That means a lot.
Mar 2016
Very positive experiences with each person who helped me. Dr. Parker called me as soon as he received the test results, less than an hour after I got home. Encouraged me to call if I had questions or if something changed with my condition.
Feb 2016
Very thorough, very explanatory. Recommended the right prescription, symptoms and recovery went smoothly. Provider accelerated by recovery by knowing and explaining the treatment.