"I enjoy empowering people to be well informed about their body, treatment choices, and how to maintain health."
Ms. Feral was drawn to immediate care medicine because it allows her to be a multifaceted provider and reach a wide spectrum of patients.
Language(s) - English
Ms. Feral earned her initial bachelor's degree in philosophy and environmental studies, but a desire to have her life's work centered on helping to ease suffering spurred her to become a nurse practitioner. "It allows me to relate to people in basic, human terms. We are all vulnerable to illness, trauma, and mental distress no matter our age, economic background, or social standing. I appreciate the value of human fragility and resilience."
She also has holistic healing knowledge in herbalism and Ayurveda and can offer suggestions when applicable
Outside of work, Ms. Feral enjoys "exploring ways to be as self-sustainable as possible, through gardening and utilizing resources as locally as possible." She has two cats, LeeRoy and Piper.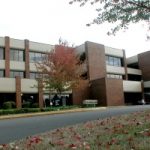 3680 NW Samaritan Drive
Corvallis, OR 97330
Map/Directions
Education
Master of Science in Nursing – Family Nurse Practitioner, University of Cincinnati, Cincinnati, OH, 2011; Bachelor of Science in Nursing, University of Cincinnati, Cincinnati, OH, 2009; Bachelor of Arts in Philosophy with Environmental Studies minor, Berea College, Berea, Berea, KY, 2001
Experience
The Corvallis Clinic, 2019 to Present; Appalachian Wellness, Campton, KY, 2017-2019; Ohio Valley Physicians, various eastern Kentucky locations, 2013-2018; United Clinics of Kentucky, Campton, KY, 2012-2013
Certification
Family Nurse Practitioner - American Nurse Credentialing Center
Click on the appropriate link below to enter your provider's telemedicine waiting room for your scheduled appointment.
Doxy.me Telemedicine Waiting Room