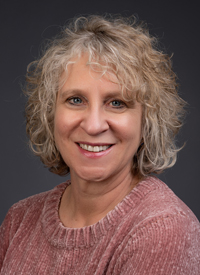 Cynthia D. Rodriguez, FNP-C, MPH
Sleep Medicine
New patients by referral
Language(s) - English, Spanish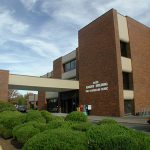 3680 NW Samaritan Drive
Corvallis, OR 97330
Map/Directions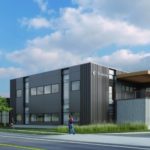 633 North Albany Road
Albany, OR 97321
Map/Directions
Education
Master of Science, Family Nurse Practitioner, Georgia State University, Atlanta, GA, 1998; Master of Public Health, Emory University, Atlanta, GA
Certification
Certified Family Nurse Practitioner
Patient Ratings
The Patient Rating score is an average of all responses to care provider related questions on the Patient Satisfaction Survey.
About Survey Responses are measured on a scale of 1 to 5 with 5 being the best score.
---
Comments From Patients
Feb 2018
Cynthia Rodriguez is one of the best healthcare providers I've had. She's always prepared with common-sense recommendations and she's an excellent listener. She excels at offering explanations related to my care.
Feb 2018
Dr. Rodriguez is very knowledgeable and helpful.
Feb 2018
Cynthia was an excellent listener, she explained things thoroughly, reassured me when I had concerns and helped me make the best choices for my needs. She didn't rush me and really respected me. She is an excellent provider and I hope she sticks around for a long time.
Feb 2018
I was impressed that Ms. Rodriguez had me tape our conversation so that I could refer back to it if needed.
Jan 2018
Cynthia is a great provider and I left knowing a lot more about my sleep issues and new things that I can try.
Jan 2018
Care provider provided excellent, relevant information on the medical condition. Listened to, and understood thoughts of the patient about the condition.
Jan 2018
Cynthia Rodriguez told me of different options for treating my problems. She discussed the pros and cons of each, and always assured me that we would find the right solution. I'm optimistic.
Jan 2018
Cynthia was really good & the nurse & receptionist were, too. Cynthia always spends plenty of time discussing my condition with me.
Dec 2017
Look forward to seeing Ms. Rodriguez. She is supportive and provides good information.
Dec 2017
Exceptional listener. Vast knowledge of the subject. And funny, too
Oct 2017
I couldn't be happier or in better care than I get from Cynthia D. Rodriguez NP. She has been GREAT!!
Sep 2017
Cynitha is the best, she wants you to be your best.
Aug 2017
Cynthia is prepared, always positive and encouraging.
Aug 2017
She explained things to me in plain English; answered all my questions and I felt that during my visit I was her only patient and devoted her time to me. She praised me for doing well with my CPAP & encouraged me to continue with it.
Aug 2017
The doctor is very thorough with my questions and her answers.
Aug 2017
Cynthia Rodriguez is very thorough in knowing past medical history and very thorough in trying to improve my particular sleeping disorder. She sets the standard very high for Nurse Practitioner – Sleep Medicine.
Jul 2017
Cynthia was helpful, communicative and asked appropriate questions.
Jun 2017
Appointment with Cynthia Rodriguez was very smooth and informative. The whole experience was excellent.
Feb 2017
Even when she is rushed she takes the time to answer my questions, even if her answer leads to another question.
Dec 2016
Cindy is very thorough, listens well, clarifies my questions and is very supportive and helpful with not just my CPAP, but follows up on my health concerns in general.
Dec 2016
Cynthia goes above and beyond!
Dec 2016
This provider is very good about getting and giving good information, so if this provider was a little late to this appointment, it just meant that someone was getting or giving necessary information, and I would get the same treatment myself when it came to my turn.
Oct 2016
My provider is knowledgeable and kind
Oct 2016
excellent!! totally good experience. Cynthia Rodriguez totally eased my concerns and made me eager to embrace a treatment modality that I had actively not wanted prior to this visit.
Jun 2016
I was extremely pleased with Cynthia Rodriguez manner, knowledge, and evaluation. Going forward I am hopeful she will do my follow-up.
Jun 2016
She was excellent, her time with me did NOT make me feel anxious. She was calm and not rushed.
Jun 2016
Dr. Rodriquez is an excellent, friendly & awesome Dr. She deserves brownie points.
May 2016
Wish I could spend more appointments with Cynthia R. – she's awesome.
May 2016
My provider Cynthia is a great person to talk with about my RLS. She is constantly looking for ways to treat it.
Apr 2016
Cynthia is always an energetic delight and very helpful.
Mar 2016
Provider has impressive sleep medicine knowledge, however her communication style is rushed.
Mar 2016
Cynthia is the BEST. She really understands us. You better hang on to her!
Click on the link below to enter your provider's telemedicine waiting room for your scheduled appointment.