"My main goal is to have people leave my office feeling better about themselves and their health."
Dr. Bella helps her patients review how their nutrition and lifestyle habits impact their health, and she provides them with the knowledge and support they need to improve their well-being. She provides dietary guidance for children and adults with diabetes and GI disorders, including celiac disease and irritable bowel syndrome. She also helps those with eating disorders and those seeking to lose weight.
Language(s) - English
Deborah Bella knew she wanted to be a dietitian during her freshman year of college. "Being a dietitian," she says, "allows me to combine my love of people with my love of science and medicine."
Dr. Bella assists patients in lifestyle changes at their level and their pace. "I like patients to take the lead for health improvements. I'm just there to share my knowledge and give them the support they need to feel better about themselves and improve their health."
She says this support can include mindful-eating techniques, stress management, weight reduction, and portion-size adjustment. "There are so many tools available to help patients more easily make better choices. Compassion and support go a long way in healthcare."
As a Certified Diabetes Educator, she has a special interest in helping people manage their diabetes well. "Lifestyle changes – such as weight reduction, activity and food choices – can have a big influence on diabetes and the prevention of complications. In both our diabetes classes and in individual sessions, I like to help patients fit diabetes into their lives rather than fit their lives into diabetes." She says her job is to help patients figure out how to be successful and emphasizes this often-quoted saying concerning diabetes:  "Well-controlled diabetes is the leading cause of nothing."
Outside of her practice, Dr. Bella enjoys activity of all types: hiking, walking, rollerblading, and swimming. She says if she could she "would cross-country ski every single day." She's an avid soccer fan and enjoys spending her leisure time in the Sisters area.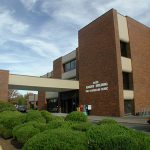 3680 NW Samaritan Drive
Corvallis, OR 97330
Map/Directions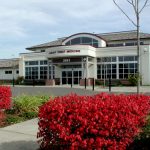 1705 Waverly Drive SE
Albany, OR 97322
Map/Directions
Fellowship
Nutrition Fellowship, Newborn Intensive Care Unit, Medical University of South Carolina, 1990
Internship
Dietetics, University of Virginia Medical Center, Charlottesville, Va., 1986
Education
Doctor of Nutritional Biochemistry, Cornell University, Ithaca, NY, 1998; Bachelor of Science, Human Nutrition and Foods, Virginia Tech University, Blacksburg, VA., 1985
Certification
Registered Dietitian Nutritionist; Certified Nutritionist; Licensed Dietitian; Certified Diabetes Educator credential - National Certification Board for Diabetes Educators
Patient Ratings
The Patient Rating score is an average of all responses to care provider related questions on the Patient Satisfaction Survey.
About Survey Responses are measured on a scale of 1 to 5 with 5 being the best score.
---
Comments From Patients
Deborah Bella helps me feel positive about the future
Ms. Bella is truly caring, listens to her patient's concerns, and doesn't overwhelm with too much information at once. She works with you to help you meet your health goals. I highly recommend her.
Deborah Bella is a joy to work with!
Click on the link below to enter your provider's telemedicine waiting room for your scheduled appointment.