"It's a privilege to have patients trust you with their health."
As a family medicine physician assistant, Ms. Greenblatt manages overall patient care regarding lifestyle and development issues. She develops treatment plans for acute and chronic diseases and educates and guides patients on disease prevention and healthy lifestyle habits.
Language(s) - English
Diane Greenblatt, PA-C, now has extended hours Monday, Wednesday, Thursday, and Friday, 7:40 a.m. to 5:20 p.m.
Diane Greenblatt has practiced in other specialties, but she has always returned to family medicine."I love getting to know the whole person as well as their family. It is a special kind of relationship that develops between a patient and a provider." Before becoming a physician assistant, Ms. Greenblatt was a dietitian. "I realized that I wanted to be able to help people with more than just dietary changes." And after many years of practice, she still finds it rewarding and exciting to be a physician assistant. "I have the greatest job in the world." Ms. Greenblatt enjoys bike riding with her children, running, quilting, tennis, and cooking.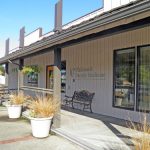 1219 Applegate St.
Philomath, OR 97370
Map/Directions
Education
Masters of Physician Assistant Studies, Rosalind Franklin University, Chicago, 1998; Masters of Public Health, University of Minnesota, 1991
Experience
Hospitalist Physician Assistant, A.O. Fox Memorial Hospital, Oneonta, N.Y., 2011-2012; Family Practice Physician Assistant, Bassett Health Care Network, Richfield Springs, N.Y., 2005-2011; Family Practice Physician Assistant, Pleasant Street Family Medicine, Concord, NH, 1999-2004; Surgical Physician Assistant, Hitchcock Clinic Surgery Department, Concord, NH, 1998-1999
Certification
National Commission on Certification of Physician Assistants
Patient Ratings
The Patient Rating score is an average of all responses to care provider related questions on the Patient Satisfaction Survey.
About Survey Responses are measured on a scale of 1 to 5 with 5 being the best score.
---
Comments From Patients
Mar 2018
Diane always provides excellent care.
Mar 2018
The provider was great, very professional and personable. I was very pleased.
Mar 2018
it's hard to find a good doctor. and Diane Greenblatt is the best. I feel very comfortable with her.
Feb 2018
Diane Greenblatt is one of the best providers I have ever had. She is wonderful!
Feb 2018
I felt an immediate connection with *Dr. Greenblatt. As a result, I am following her recommendations. I trust her!
Jan 2018
Diane Greenblatt has been wonderful. I am so glad to have her responsible for my medical care!
Jan 2018
Diane is attentive, concerned, and she knows what she's about. She makes me feel like she cares about me as an individual and I trust her judgment. I am always happy with the care she provides.
Dec 2017
The provider takes my concerns seriously, fully exploring the situation, literally saving my life a couple years ago when initial test results were negative.
Dec 2017
My Dr. listened to me with concern and was extremely helpful. I feel very comfortable going to her and openly talk about my concerns. She creates an action plan with me.
Dec 2017
Diane Greenblatt was not very personable. Her exam seemed to me to be cursory. I feel that Diane did not take my symptoms seriously.
Dec 2017
My care under Diane is exceptional!! I recommend her to everyone I know
Nov 2017
A thorough exam and when she discovered concerns, she was quick to order appropriate tests. A very good communicator.
Nov 2017
Diane is our primary because she has always treated us so well.
Nov 2017
My first visit with Diane. I won't hesitate to see her again.
Nov 2017
I'm sure Diane is a very good care provider, but she seemed a little preoccupied and kind of "cold".
Oct 2017
Always answers questions, or finds answers. Always asks about my bad habits, but not rudely.
Oct 2017
She never makes me feel rushed. she takes her time and does not make me feel like a number.
Oct 2017
During my recent experience with a kidney stone, she was extremely supportive and helpful!
Sep 2017
The doctor was very thorough.
Sep 2017
I really like Diane. I've been dealing w/a medical issue & Diane has walked with me through every bit of it. I could not have gotten through it w/o Diane's support.
Sep 2017
My husband had seen this doctor previously was pleased that she treated him quickly and efficiently. When I went in with my husband, Dr.Greenblatt listened to him explain my symptoms and then examined me with a professional attitude. I wouldn't hesitate to be seen by her in the future.
Sep 2017
Dianne addressed my questions about what was happening and what I could do about it. I was pleased with the office visit.
Aug 2017
I got an appointment very quickly and felt that my care provider listened, examined, made conclusions and explained her assessment well.
Aug 2017
I like Diane because she is direct, open, knowledgeable, offers options and listens. I do not feel rushed or like a number.
Aug 2017
I thought Diane Greenblatt did an excellent job listening to my concerns and she ordered what I think are appropriate tests based on that concern.
Aug 2017
Dianne was great, experienced improvement simply from the additional understanding/counseling that Dianne gave as well as from her recommended actions.
Aug 2017
Diane is the best doctor I have ever seen, and I constantly refer her to friends looking for a new primary.
Aug 2017
She was cheerful, nice, did a good physical, we are pleased with the visit
Aug 2017
We have the utmost confidence in Diane Greenblatt and the staff at Corvallis Clinic Philomath.
Aug 2017
Dianne Greenblatt is a definite asset to your office.
Aug 2017
This was my first visit ever to a Corvallis Clinic facility. I was grateful that Diane Greenblatt was able to see me on short notice. She was professional and knowledgeable and was able to address my immediate concern right away. I would not hesitate to return to her if I needed immediate care and my main provider was not available. However, I did not have a real connection with this provider. She seemed to be in a hurry to move on, and though I tried to raise other concerns, I left with the feeling that I had not been heard.
Jul 2017
I felt she was professional while being very friendly. was very easy to talk with her.
Jun 2017
I have been seeing Diane for a couple of years now and I feel she always is prepared for my annual visit and is up-to-date on my meds, etc. She is extremely easy to speak with so I do not feel hesitant about asking questions or discussing what others might consider 'embarrassing'. I would say Diane is one of the best advertisements the Corvallis Clinic has out in the marketplace.
Jun 2017
I am very uncomfortable going to Drs. & other medical providers. Diane Greenblatt has been kind & incredibly compassionate. I'm grateful I have found her & plan to see her for years to come.
Jun 2017
Diane Greenblatt has been my go-to medical provider for the last 3 years. She is awesome: Professional, knowledgeable, down-to-earth, a good listener, easy to understand, and most of all, I trust her skills and recommendations. I feel very fortunate to have her as my main medical provider.
Jun 2017
I love my care provider's concern for my well being. She has a wonderful sense of humor, willingness to share all the information needed for my understanding of what could help me outside a medical office.
May 2017
This was my first visit to this clinic. I was VERY pleased.
May 2017
I think it might just be a personality/style thing, but I have had two appointments with this provider, and in neither case felt good about it afterward; she seemed dismissive of my concerns. I am sure she is very good at what she does but maybe not quite as good at tuning into patients' emotional needs around a medical appointment.
May 2017
She was right on schedule and to the point about my care and how I should proceed with it. She was professional and didn't waste time and got to the point after listening and examining me. I appreciated her input and I didn't feel rushed.
Mar 2017
I feel very fortunate to have Diane Greenblatt as my main provider. She is knowledgeable, friendly, and professional. i could not ask for better care.
Mar 2017
Attitude seemed dismissive and unconcerned.
Feb 2017
Not only was my care first rate, but Diana Greenblatt followed up with a telephone call later in the day to see if I was improving.
Jan 2017
Diane Greenblatt is the greatest, we just love her.
Dec 2016
Even though Diane is not my regular provider I really enjoyed her and she was easy to communicate with.
Dec 2016
Diane seemed very qualified to assess the illness I had. There wasn't much warmth or connection. But she was efficient and thorough.
Dec 2016
I am impressed with my provider. She understands nutrition – that is rare, and I have been looking for that in a provider.
Dec 2016
Diane Greenblatt paid such close attention to every detail, she really helped me get to the best treatment options. I was very impressed at the level of care/service.
Dec 2016
What a relief to have such wonderful care and assistance.
Oct 2016
I liked her. She seemed to know her stuff.
Sep 2016
Diane Greenblat and her assistant Victoria are outstanding.
Jun 2016
I'm confident in her skills and the exam and treatments went well, I don't feel like she will take the time to listen to everything I have to say or treat me as anything other than an appointment to be finished as quickly as possible.
Mar 2016
I am a huge fan of Diane Greenblatt. She is knowledgeable, professional, friendly, and very caring. I am lucky to have such a caregiver.
Jan 2016
Diane Greenblatt is exceptional!
Jan 2016
Diane did an excellent job.
Jan 2016
Dianne has always taken the time necessary to give me the most satisfactory outcome. She is a very patient, caring and concerned health care provider.
Click on the appropriate link below to enter your provider's telemedicine waiting room for your scheduled appointment.