"I want patients to understand their health and be put on a healing path"
Ms. Mahmud (Ma-Mood) offers risk assessments, disease-prevention counseling and information on available resources for Medicare patients of Corvallis Clinic primary-care providers located in the Asbury Building in Corvallis, Philomath, and North Albany.
Language(s) - English
For Elisabeth Mahmud (Ma-Mood), the journey to becoming an Adult-Geriatric Nurse Practitioner began as a nursing assistant, listening to patients. "My favorite stories came from older adults who had been in this world the longest." Observing how being listened to helped them heal emotionally, she earned a master's in psychology. However, after time as a counselor, she realized she wanted to help patients take charge of their physical health as well.
Outside of her practice, she enjoys taking road trips and exploring the outdoors with her husband and their three young children.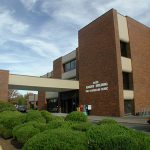 3680 NW Samaritan Drive
Corvallis, OR 97330
Map/Directions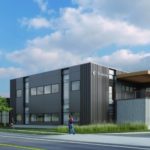 633 North Albany Road
Albany, OR 97321
Map/Directions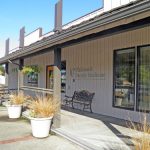 1219 Applegate St.
Philomath, OR 97370
Map/Directions
Education
Master of Science in Nursing, Seattle University, 2016; Master of Arts in Psychology, Seattle University, 2014; Bachelor of Arts in Psychology, University of Michigan, 2005
Experience
Advanced Registered Nurse Practitioner, Crown Health Medical House Call Service, Maple Valley, WA, 2016-2017; Registered Home Health Nurse, CHC Services, Mountlake Terrace, WA, 2016-2017.
Certification
American Academy of Nurse Practitioners Certification Board in Adult-Gerontology Primary Care
Patient Ratings
The Patient Rating score is an average of all responses to care provider related questions on the Patient Satisfaction Survey.
About Survey Responses are measured on a scale of 1 to 5 with 5 being the best score.
---
Comments From Patients
Mar 2018
Provider (Elisabeth Mahmud) was very professional and helpful. Clearly appeared to enjoy her work, upbeat, and interested in the interaction with the client.
Mar 2018
Elisabeth Mahmud was an excellent wellness nurse. A great personality & very attentive.
Mar 2018
This was my first visit with Elisabeth. She was very courteous and helpful.
Feb 2018
I love Elizabeth Mahmud. This is the first time I've seen her (a pre-annual visit to take the paperwork off my GP's plate). I felt very comfortable with her and talked to her about things I don't want to bother my GP with.
Feb 2018
Ms. Mahmed was attentive and explained things clearly; she asked many questions and listened to my answers. I think she is a good health care provider.
Jan 2018
She was very friendly but professional and easy to talk to.
Jan 2018
Elisabeth was a joy to sit with an office visit. Very informed, knowledgeable, helpful, follow through in an appropriate time frame. Full of good energy & health herself! A joy.
Jan 2018
This was a Medicare wellness visit. It was the first time I had seen this provider. It was also the first time I had had a separate wellness appointment as part of my annual physical. I was very impressed with both Elizabeth Mahmud AGNPC and her assistant, Kara. They both did everything they could to make me feel comfortable and at ease. They both listened very closely and took more time than I expected. I do think this new way of splitting the wellness/physical portions of the annual exam is a good one. The comfortable chair in the Elizabeth Mahmud's office was a nice touch. It helped me relax. The fact that BP was not taken until the end gave a truer reading because of it allowed me to be less tense. I do appreciate that Elizabeth Mahmud followed up on referrals for my concerns. Those appointments have been made. In conclusion, I would like to say that when a provider is allowed/able to take enough time with a patient to allow them to feel listened to and heard, is very important, especially in older patients like myself. One of the reasons I have not sought care from my primary care physician for my concerns in the last six months has been that I had more than "one" interrelated issue and I did not know how to make an appointment with the doctor and just address "one complaint." Thus, I waited for the annual physical because I felt that was a time I could express my concerns more fully. This is not to say that I do not feel that my primary doctor listens well or cares. He does. It is more a comment on the system. This is why I think the wellness time with an NP is an important improvement.
Jan 2018
I thought she was very thorough, very professional & I would return to her because I see her giving a much better picture of my health than my regular PCP. An advocate for seniors.
Dec 2017
I felt that Elizabeth was very pleasant to work with and extremely efficient at getting this (tests) set up.
Nov 2017
Elisabeth was excellent – She gave me time to thoroughly discuss my issues.
Oct 2017
Elisabeth Mahmud did an excellent wellness checkup.
Click on the appropriate link below to enter your provider's telemedicine waiting room for your scheduled appointment.
Doxy.me Telemedicine Waiting Room
Elisabeth Mahmud, ARNP, AGNP-C Video