"I enjoy getting to know my patients and providing care in a way that is truly helpful to them"
As a Certified Family Nurse Practitioner with a Doctor of Nursing Practice, Dr. Fillmore provides for the primary care needs of adults. He treats chronic and complex conditions and has a special interest in diabetes and cardiovascular care, alternative pain management, preventive health, dermatological procedures and orthopedic injections.
Language(s) - English
During his RN career, before he earned a Doctor of Nursing Practice, Dr. Eric Fillmore began to notice a common theme as he interacted with seriously ill patients: A frequent lack of a connection, of communication and trust, between patients and their providers. He recounts an instance when a woman at the end of her life, with tears in her eyes, expressed how grateful she was to him for just sitting and listening to her. "You see," he recalls, "she had been in the hospital for two days, and I had been the first person to just listen, to just be present rather than try to examine her or in some way try to prepare her for her imminent end."
It was such experiences that made him want to become a nurse practitioner and create a connection of trust with patients. "This experience (with this woman) early in my career is one that I will never forget and one that I try to let guide me as I interact with my patients on a daily basis." Note: To read his full, personal account of this experience, download Patient.
In addition to being a good listener, he says his patients would describe him as "easy going" and "conscientious."
Outside of his practice, he enjoys traveling and exploring new places, along with hiking, road cycling, mountain biking, and the outdoors in general. "I am somewhat of a backyard mechanic and enjoy building cars, trucks, and anything that goes fast."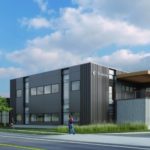 633 North Albany Road
Albany, OR 97321
Map/Directions
Education
Doctor of Nursing Practice, University of Utah, Salt Lake City, UT, 2015; Bachelor of Science in Nursing, Western Governors University, Salt Lake City, UT, 2010; Associate of Science, College of Eastern Utah, Price, UT, 2008
Experience
The Corvallis Clinic, Family Nurse Practitioner, Internal Medicine, 2019-Present; Canyonlands Healthcare-Globe Clinic, Practice Manager, Globe, AZ, 2018-2019; Canyonlands Healthcare-Globe Clinic, Family Nurse Practitioner, Globe, AZ, 2015-2019; Urban Central Region, Intermountain Healthcare, RN in Cardiovasular Unit, Salt Lake City, UT, 2010-2015; Canyon Rim Care Center, RN (Charge Nurse), Salt Lake City, UT, 2009-2010
Certification
Family Nurse Practitioner - American Association of Nurse Practitioners
Click on the appropriate link below to enter your provider's telemedicine waiting room for your scheduled appointment.
Eric Fillmore, DNP, FNP-C Video