"Problems that disrupt our sleep are either neglected or not prioritized high enough."
Mr. Bergh assists in the care of patients with sleep apnea, insomnia, narcolepsy and other sleep-related conditions.
Language(s) - English
Joshua Bergh says the trials his mother faced during her treatment for colorectal cancer, which led to her passing at 47, cemented his desire to become a physician assistant. "She would come home from her visits with the physician assistant excited to tell me about it. She believed that was the career I was meant to be in."
Mr. Bergh's medical-career path has brought him to Sleep Medicine. "Sleep is such an important aspect to our general health and yet seemingly far too often problems that disrupt our sleep are either neglected or not prioritized high enough." He said he was initially intrigued by sleep medicine due to the "fascinating nature of its management." That intrigue became excitement when he met the Sleep Medicine providers at The Clinic. "In just a short few hours during my interview, they emanated a commitment to patient care that I aspire to … I want to provide the type of care that was provided for my mom."
A Willamette Valley native and OSU graduate, Mr. Bergh and his wife have two children. In addition to spending time with his family, he enjoys attending OSU sporting events, golfing, running, and playing basketball and soccer. He also plays the guitar and drums.
Education
Master of Science, Physician Assistant Studies, Western University of Health Sciences, Pomona, CA, 2016; Bachelor of Science, General Science, Pre-Physician Assistant Option, Oregon State University, Corvallis, OR, 2010
Experience
Certified Medical Assistant, Samaritan Family Medicine Resident Clinic, Corvallis, OR, 2011-2014
Certification
National Commission on Certification of Physician Assistants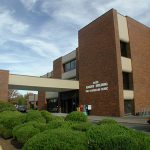 3680 NW Samaritan Drive
Corvallis, OR 97330
Map/Directions
"Retinitis Pigmentosa: Argus II restoring sight," master's thesis, Western University of Health Sciences, 2016.