Language(s) - English
Ms. Konkler brings three years of emergency room, intensive care, retail clinic, and primary care experience to Corvallis, having served as a primary care provider in the Emergency Room at Grandview Medical Center in Dayton, Ohio; an Intensive Care nurse at Licking Memorial Hospital in Newark, OH; and a primary care provider at the Walgreens Take Care Clinic, in Indianapolis. In 2012, Ms. Konkler managed a 39-bed Progressive Care Unit at Good Samaritan Hospital in Dayton.
Ms. Konkler received her bachelor's and master's degrees in nursing with honors in 2010 and 2011, respectively, from the University of Cincinnati.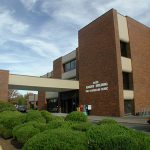 3680 NW Samaritan Drive
Corvallis, OR 97330
Map/Directions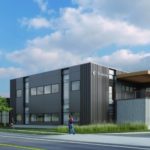 633 North Albany Road
Albany, OR 97321
Map/Directions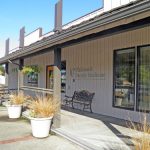 1219 Applegate St.
Philomath, OR 97370
Map/Directions
Education
FNP, MSN, University of Cincinnati, 2011
Certification
Certified Family Nurse Practitioner
Patient Ratings
The Patient Rating score is an average of all responses to care provider related questions on the Patient Satisfaction Survey.
About Survey Responses are measured on a scale of 1 to 5 with 5 being the best score.
---
Comments From Patients
Mar 2018 Kerin was so helpful, clear, & instructive about how using a CPAP regularly would help decrease the stress hormones in my arteries & decrease my blood pressure if I followed all the medical advice from my PCP too. She is great!
Mar 2018 She was very thorough, gave me information on my condition that no one else had provided in previous visits. EXCEPTIONAL-service.
Mar 2018 I've been seeing Kerin for years and think she's great. Well informed and smart woman.
Mar 2018 Kerin is absolutely first class. She is helpful, attentive, knowledgeable, professional. I am grateful to have her on my team.
Feb 2018
Outstanding; informative, intuitive, and responsive. Provides excellent care.
Feb 2018
She answered my questions & made good suggestions.
Jan 2018
I am always impressed by and greatly appreciate Kerin Konkler's clinical knowledge, wealth of practical and helpful suggestions, and compassionate care. She is an exceptional health professional.
Jan 2018
Kerin was great as always/she is very compassionate & does not judge.
Jan 2018
She is excellent and spends a lot of time asking questions and explaining all options you have
Jan 2018
I appreciated that she LOOKED AT ME when we were talking!!! Not every doctor does that!!!
Jan 2018
Kerin was exceedingly knowledgeable, competent and respectful. She communicated clearly and effectively. I very much appreciated her professionalism.
Dec 2017
COMPLETELY POSITIVE EXPERIENCE – WOULD LOOK FORWARD TO WORKING WITH THIS NURSE PRACTITIONER AGAIN.
Dec 2017
Karin is a good provider and is knowledgeable about her field of work. She made me very comfortable.
Dec 2017
This was the first time seeing this provider. She was very friendly, knowledgeable, and explained very well the results of my CPAP readings. I would recommend her.
Nov 2017
A very good experience she helped me recalculate my CP machine to a higher level and ordered me a warming tube.
Nov 2017
Kerin Konkler is outstanding!
Oct 2017
My CPAP machine stops working. I couldn't get a new replacement unless I see someone in the sleep clinic for evaluation and to issue a new prescription. Karin helped me with the evaluation and sent a prescription to the CPAP supplier. She is courteous and professionally conducted herself during the interview. I'm happy with her service.
Oct 2017
First time with this provider & very impressed. Took time with me, very knowledgeable, competent, & gave very practical help.
Oct 2017
Kerin was knowledgeable and able to clearly answer my questions and address my concerns. She was easy to talk to and VERY helpful!!
Oct 2017
Dr. Konkler is a very understanding doctor of sleep medicine. She is very easy to understand what she says to you. Very please with services.
Sep 2017
KARIN IS THE MOST IMPRESSIVE MEDICAL REPRESENTATIVE/PRACTITIONER I HAVE MET IN MY ENTIRE LIFE. AND HER STAFF TO. I HAVE SEEN DOCTORS FOR EVERYTHING FROM HEAD TO TOES AND EVERYTHING IN BETWEEN. SHE IS EVERYTHING PEOPLE WANT WHEN THEY GO FOR HELP. GIVES ME HOPE AFTER ALL THE BABY BOOMERS RETIRE WE WILL STILL HAVE GOOD PEOPLE OUT THERE.
Sep 2017
Karen was thorough and provided clear answers to my questions. She helped tremendously and answered all my questions and provided me with what I needed.
Aug 2017
My visit with Karen Konkler was wonderful. She explained things really well and I felt much more positive about treatments than when I went in. I would highly recommend her to anyone.
Aug 2017
I am a CPAP user and she checked the machine, we discussed my sleep habits/problems/successes, she answered questions I had, and we accomplished a lot in a short period of time. All went well.
Jul 2017
She is one of the very best. Please keep her around.
Jul 2017
I was very impressed and pleased with my visit with Kerin Konkler, NP. She was very thorough in explaining treatment options. She listened carefully to me as well.
May 2017
Dr. Konkler was very thorough. She continued to ask. Do you have anymore questions? until I had no more. She made sure that I understood before moving on. She went the extra mile when she showed me ALL of my options. I was not rushed at all. Dr. Konkler is a rock star!
May 2017
I have had sleep apnea for several years. This provider was more helpful than everyne else I have seen over the years. She listened and spoke in language I understood. She had practical suggestions for problems. She did not brush off my issues as unimportant as other provider have in the past.
Apr 2017
She went above and beyond with solutions to a side-issue and had fantastic knowledge & info.
Feb 2017
Kerin Konkler was exceptional (as I told her) so much better than past experiences.
Jan 2017
I'd seen Karen Konkler last year and was very impressed with her. That's why I decided to see her again this year, and I was again very impressed. I am in the healthcare industry myself, so I am perhaps more aware of good healthcare vs. not-so-good healthcare, and this was very good healthcare.
Nov 2016
Dr. Konkler is very knowledgeable caring and I wish she'd give a class for many medical staff regarding how to "be present" during your visit with a patient. After all, this appointment isn't about YOU, now is it? She's a great listens and responder.
Nov 2016
An absolutely pleasurable experience prefaced by a very efficient and knowledgeable reception staff, coupled with a very personable, friendly nurse, finally capped off with NP Konkler who was extremely courteous and caring with her knowledge suggestions and answers.
Oct 2016
Kerin Konkler gave me a good experience! She in the right job and she really does it well!
Oct 2016
This was far and away the most informative and helpful appointment I've had regarding my sleep apnea. Kerin was friendly and very informative, walking me through all my options of treatment. I was VERY impressed and will be sure to schedule all my future appointments with her (this was my first time seeing her). Thanks Kerin!!!
Sep 2016
I switched providers to this one bc. I had her as a fill in & really liked her & her knowledge!
Aug 2016
Karin Konkler is wonderful & is the only person who is actually helping me feel better day to day. I feel hopeful & we have a plan.
Jun 2016
I have never met Kerin Konkler before this appointment. She was friendly, informative and asked me about my feelings and thoughts regarding my irregular circadian rhythm. I like her very much and would like to see her as my sleep medicine provider again.
May 2016
I was a little apprehensive about seeing someone other than regular Dr. but Ms. Konkler was very qualified & a personable alternative that fit my schedule.
Apr 2016
I felt that at times I had to work too hard to be heard. KK talked, offered lots of info but generally, I had to interrupt in order to offer info or ask a question. Once I was talking, though, she seemed to listen.
Apr 2016
Dr. Konkler told me about a new kind of mask for my CPAP. I love IT! Thanks! She is awesome.
Apr 2016
Both nurse & dr. very nice & helpful.
Click on the appropriate link below to enter your provider's telemedicine waiting room for your scheduled appointment.