"I want to give patients tools to use so they attain a lifetime of well-being"
In addition to treating all types of injuries and conditions, Ms. Gaston has a special interest in helping people with neurological symptoms and chronic pain.
Language(s) - English
As an undergraduate, the impact of seeing people with disabilities struggle for independence and optimal functioning put Ms. Gaston on a path to becoming a physical therapist.
Ms. Gaston says for her it's never enough "to simply fix the injury," as she also cares about  patient's total well-being – from the physical and mental, to the nutritional and immunological. She has used this "holistic" approach to achieve such positive results as when a multiple sclerosis patient, unhappy with previous treatment, came to her. "I listened to her and made sure her sessions were individualized and based on what she believed in. The sessions were focused on her emotional well-being, secondary to the progressive nature of MS, and her belief in herself and her ability to achieve independence skyrocketed."
She enjoys yoga, camping, hiking, running, and eating new food, and volunteering.
Education
Doctor of Physical Therapy, University of Saint Mary, Leavenworth, KS, 2018; Bachelor of Science in Kinesiology with Business minor, University of Illinois at Urbana-Champaign, 2015
Experience
The Corvallis Clinic, 2018 -; Clinical experience as doctorate student, 2016-2017: Rezac and Associates Physical Therapy, LLC, Colorado Springs, CO.; Concentra Urgent Care, Grandview, MO; Research Medical Center, Kansas City, MO
Certification
Licensed Physical Therapist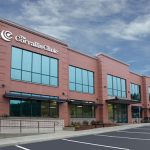 2350 NW Century Drive, Suite 100
Corvallis, OR 97330
Map/Directions
2018 American Physical Therapy Association's Combined Sections Meeting abstract presentation of: Efficacy of cryotherapy in the treatment of spasticity within the neurological population: A systematic review supervised by Dr. RuiPing Xia, MS, PhD
Kilani K. Gaston, DPT Video