Language(s) - English
Residency
Stanford University Affiliated Hospital, Palo Alto, CA
Internship
Palo Alto Veteran's Administration Hospital, Palo Alto, CA
Education
M.D., Temple University Medical School - 1978
Certification
American Board of Physical Medicine and Rehabilitation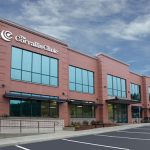 2350 NW Century Drive, Suite 100
Corvallis, OR 97330
Map/Directions
Press Ganey Patient Ratings
The Patient Rating score is an average of all responses to care provider related questions on the nationally-recognized Press Ganey Patient Satisfaction Survey.
About the Press Ganey Survey Responses are measured on a scale of 1 to 5 with 5 being the best score.
---
Press Ganey Survey Comments From Patients
Feb 2018
Dr. Rung is very attentive and inspires my confidence in her.
Feb 2018
Dr. Rung is unusually empathetic and is eager to help however she can.
Feb 2018
Excellent provider. Very thorough & conscientious.
Jan 2018
I always have a good visit with Dr. Rung and her staff.
Jan 2018
Dr. Rung is very nice, yet professional. She asks many questions & listens carefully to what I am saying. Her PA is efficient & courteous. I appreciate the opportunity to go see Dr. Rung.
Dec 2017
Dr. Rung & Loren are always the best.
Oct 2017
I have been seeing Dr. Rung for over 5 years and she has helped me improve my health status with chronic pain. She is thorough, compassionate and patient. Stays current in her practice.
Oct 2017
Dr. Rung is perhaps the only MD I've ever visited who listens carefully and empathetically.
Sep 2017
Dr. Rung always takes time with me and asks questions about me and my family.
Aug 2017
Dr. Rung was extremely helpful in clarifying the area of pain origination and concisely listing treatment possibilities. We chose a treatment plan and she made sure that details were clear and understandable.
Aug 2017
Dr. Rung was/is encouraging, listens well, is willing to make referrals.
Jul 2017
Dr. Rung is a wonderful, professional, and trusted provider!
May 2017
Dr. Rung has coordinated care for my very complex health issues, helping me to get social security disability. She is bright, compassionate, and really gets 'the whole picture', listening carefully to the medical problems and using her network of medical caregivers, got me the specialized help I have needed to better document and diagnose my medical issues and improve my quality of life. She is amazing!
May 2017
I really couldn't have asked for a better doctor than Dr. Rung, she was the best in so many ways concerned about my back. Friendly, kind, caring, complete with her tests and finding and getting me extra help with other doctors & follow through and her staff so right there to assist her and me, kind friendly and with that all important smiles.
Apr 2017
Dr. Rung is an excellent provider, one of the best.
Apr 2017
Dr. Rung has treated me for a long time. She is the best!!
Mar 2017
Dr. Rung is awesome! She never rushes through my appts. gives a full & complete explanation. Very caring.
Mar 2017
Confident in her diagnosis & helped me in future diagnosis & treatment. Excellent/caring provider.
Dec 2016
Dr. Rung is a wonderful, caring & compassionate doctor. She has really helped me manage my chronic pain. It's nice to have someone who believes you when your pain is taking over your life.
Dec 2016
Dr. Rung knows her field & is very helpful.
Nov 2016
Dr. Rung is very thorough, and understanding.
Oct 2016
Dr. Rung is compassionate, sharp, very well-informed and arranges coordinated healthcare for complex medical needs to address the entire body.
Oct 2016
Dr. Rung is wonderful. Glad my PCP referred me to her.
Oct 2016
Love Dr. Rung! She is down to earth and (seems) to know what she is talking about… 🙂
Aug 2016
Excellent physician!
Jul 2016
It was a very good experience for me – I never felt like Dr. Rung was rushing me in any way and listened to my input.
Jul 2016
Never been treated better by any doctor in all my life.
Jun 2016
I was very satisfied with Dr. Rung.
Jun 2016
Dr. Rung is outstanding.
Apr 2016
Dr. Rung is a gem. She is friendly, professional, wise. And I always feel "listened to," and NEVER rushed.
Apr 2016
Always have helpful staff & wonderful doctor.
Mar 2016
Excellent doctor, nurse & staff.
Mar 2016
Dr. spent more time (almost an hour) with me, more than any doctor I have ever had. She even called me at home after the office visit to discuss another treatment option.
Jan 2016
The doctor offered ideas for at home exercises to help my condition. She was very helpful.