"Patient care is first compassion and kindness"
Dr. Arbuck brings special knowledge in infectious diseases to her internal medicine skills of solving complex diagnostic issues and managing chronic illnesses in adults.
Language(s) - English, Russian
At the core of Dr. Marina Arbuck's foray into becoming a doctor in her native Russia is a "great interest in human psychology." In fact, after leaving Russia with her 7-year-old son in 1995 and before passing the medical boards to get into a U.S. residency program, she worked as a nursing assistant in a psychiatric hospital. She then did about a year-long psychiatric residency.
She strives to become "a listening and non- judgmental friend," who is also "straight and frank." Dr. Arbuck has two passions outside her practice: outdoor ("au plen air") painting and Scottish Terrier Rescue. "I frequently take in elderly abandoned animals to make their last years the happiest."
Fellowship
Infectious Disease, Indiana University School of Medicine, Indianapolis, IN, 2001
Residency
Internal Medicine, St.Vincent Hospital, Indianapolis, IN, 1999
Education
Doctor of Medicine, Yaroslavl Medical Academy, Yaroslavl, Russia, 1982
Experience
Staff Physician, Advanced Family Medicine, Redmond, WA, 2015-2017; Staff Physician, Madigan Army Medical Center, Tacoma, WA, 2008 to 2011; Infectious Diseases Consultant, Northwest Medical Specialties, Tacoma, 2004 to 2008, and South Sound Inpatient Physicians Auburn, WA, 2003 to 2004
Certification
American Board of Internal Medicine in Internal Medicine and eligible for re-certificartion in Infectious Disease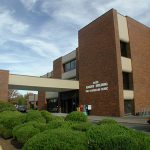 3680 NW Samaritan Drive
Corvallis, OR 97330
Map/Directions
Press Ganey Patient Ratings
The Patient Rating score is an average of all responses to care provider related questions on the nationally-recognized Press Ganey Patient Satisfaction Survey.
About the Press Ganey Survey Responses are measured on a scale of 1 to 5 with 5 being the best score.
---
Press Ganey Survey Comments From Patients
Sep 2018
Dr. Arbuck was very encouraging, professional and makes referrals where needed without hesitation, a very competent and personable provider.
Sep 2018
This was my first appointment with Marina. It was a pleasure. I came with a list and she stepped through thoroughly each item. I will definitely recommend her to friends.
Sep 2018
Marina is down to earth, informed, observant and easy to talk to. I feel blessed that she is my doctor.
Sep 2018
I have seen Dr. Arbuck many times over the last six months. She explains everything and is easy to talk with. I have seen Dr. Arbuck many times over the last six months. I have seen Dr. Arbuck many times over the last six months. She explains everything and listens to me. I believe my healthcare is in good hands She has my confidence.
Sep 2018
Dr. Arbuck is compassionate and listens to and answers any questions asked. she is awesome and highly knowledgeable. I connected with her on my first visit. I am so thankful she is my doctor.
Sep 2018
Dr. Arbuck was very attentive, asked questions and listened to my concerns. I was highly impressed.
Sep 2018
Dr. Arbuck is a really good and caring doctor. She quickly focused on the most important healthcare issues for me during our initial new patient consultation and referred me to appropriate specialists. I am very happy with my new Doctor.
Sep 2018
I had a very good visit. Enjoy Dr. Arbuckle and she is very honest and helpful and listens to me and addresses my concerns. It is great to have her for a doctor.
Sep 2018
I have searched for a good doctor for three years and I have to say I am very happy with my current doctor. Marina Arbuck.
Sep 2018
Dr. Arbuck has been such a blessing to me. I actually look forward to my appts with her knowing she will help me with all my issues. she takes care of the business at hand and balances it with humor that I just love. if I were to ever have to change it would really be a big set back to my road of physical and mental health.
Sep 2018
I am currently in the process of transferring care from Dr. Arbuck. I find that her type of care is one that does not work with my needs.
Sep 2018
The Dr. is an excellent technician and seems to have a good way with people. I am more used to a family practice doctor with a more "personal" approach, but I am older now and probably need a one-stop clinic. I will stay with the doctor and see what happens. I am provisionally pleased.
Mar 2018
This was my first visit to see Dr. Arbuck. I've been having some health problems and I was referred to her as a new provider. She made me feel comfortable, was interested in the issues I was having and answered my questions and explained treatment thoroughly.
Mar 2018
I was concerned about a problem I was having and it was addressed & taken care of immediately! And in a very caring & professional way!
Mar 2018
Dr. Arbuck is a fantastic, caring physician.
Mar 2018
I am a new patient. I thought that Dr. Arbuck was very thorough and spent plenty of time to get to know my case.
Mar 2018
This was my first visit with Dr. Arbuck and it was a great experience. She is very calm and non-judgmental, seems very understanding about senior issues.
Feb 2018
First visit and will look forward to Dr. Arbuck as my primary care physician.
Feb 2018
Dr. Arbuck is very compassionate and empathetic as well as very up to date on medical issues.
Jan 2018
Nothing but positive things to say about my entire experience at the Corvallis Clinic!
Jan 2018
Dr. Arbuck was very personable and sounded like she would be available to me when I need her. She answered my questions and asked appropriate questions, instilled confidence. She has a sense of humor and seems to be a warm individual who genuinely is interested in a professional relationship with me.
Jan 2018
Grateful to have Dr. Arbuck as our primary care physician. She listens to what you have to say.
Jan 2018
Dr. Arbuck has been proactive in my treatment. She has given me good suggestions on combating my diabetes. She listens to me and makes me feel I matter. She sends me notes on the results of my tests and answers any questions when I use the Portal promptly. She is an asset to the Corvallis Clinic. I love the clinic's patient portal. Thank you for providing great health care to the community.
Jan 2018
I had seen another doctor previously and she didn't come up with a cause. Dr. Arbuck listened to me and has taken care of the problem.
Dec 2017
I had a really good experience with Dr. Arbuck. thank you for all of your assistance.
Dec 2017
This was my first visit. I hope to have a long relationship w/this doctor.
Dec 2017
Dr. Arbuck and Cori have been exceptional in their care. Dr. Arbuck has given me her phone number to report changes in my blood pressure while adjusting medications… fantastic personal help, never had a doctor do that! Her office manner, too, has been friendly and compassionate. Her medical expertise has been right-on, better than my previous doctors.
Dec 2017
Dr. Arbuck always takes the time to listen to me, and explain everything thoroughly. I think she is an excellent doctor.
Dec 2017
She was very kind, patient and knowledgeable.
Dec 2017
Came in with a concern and my concern and story was dismissed entirely by the provider. The provider did not perform any type of examination on me whatsoever. When I tried to repeatedly bring up the concern because I felt I wasn't being heard, I was dismissed again and again. I left feeling empty and completely confused.
Dec 2017
I am very pleased with Doctor Arbuck she is amazing and helping me so much.
Dec 2017
Dr. Arbuck is very personable, friendly & easy to converse with. I like her very much.
Nov 2017
Dr. Arbuck listened closely to what I had to say and made a few suggestions. I thought that this was a good first visit.
Nov 2017
I have been looking for a primary care physician for a while and didn't find a fit until I saw Dr. Arbuck. She was very personable and knowledgeable. I felt she listened to my concerns and addressed my issues without any pretentiousness or arrogance (which I have experienced before with other providers). Dr. Arbuck is now my primary care physician.
Nov 2017
It was my first visit with Dr. Arbuck. I really liked her. She spent quality time with me. Also really liked her CMA.
Nov 2017
My visit was to meet my new doctor only. I like her very much and am happy to have her for my primary doctor.
Nov 2017
Dr Arbuck is a very caring and thorough MD I feel lucky to have her.
Nov 2017
Dr. is caring and. very well educated. enjoyed time with her.
Nov 2017
Dr. Arbuck was thorough and very personable. I look forward to having her as my primary physician.
Nov 2017
Never going to see her again. Has no empathy. I was in severe pain. Would not give me anything for pain.
Nov 2017
New patient for Dr. Arbuck. QuIte satisfied.
Oct 2017
I was very impressed by Dr. Arbuck; her keen observation, thoughtful questions and demonstrated concern were very reassuring. She was the first doctor to explain to me my unusual version of the acid reflux condition.
Oct 2017
This was my FIRST appointment with Dr. Arbuck as my primary care doctor. I am very thankful to have her filling that role for me.
Oct 2017
This appointment was to both establish a primary care physician and to discuss some ongoing symptoms and receive treatment. The provider was knowledgeable but didn't really want to know the entire history behind the injury that resulted in the symptoms and I'm not sure the fix she suggested will work, although I will try it for the length of time suggested and see if it works. Overall I was mostly satisfied with my visit but perhaps in the future will be more forceful to make sure all the relevant information is conveyed during the appointment.
Oct 2017
Dr. Arbuck is very thorough and helpful.
Oct 2017
I was very pleased that she listened and gave me answers as a new patient
Oct 2017
I really appreciated Dr. Arbucks attitude. She listened to mom repeat the same thing over and over and responded with kindness and a smile. We look forward to getting to know her better at the follow-up appointment.
Oct 2017
I enjoyed the patient/doctor relationship very much. I thoroughly trust Dr. Arbuck's ability to treat any illness of mine.
Oct 2017
Marina seems very competent. She's listened very carefully as I described my symptoms and then proceded to investigate their possible causes. I would definitely see Marina again.
Oct 2017
I saw this provider for the first time; she addressed concerns I had about my health in a new way that had not been addressed before, so I was very pleased.
Sep 2017
Dr. Arbuck is always very well in tune with dealing with my mother due to her having dementia. She engages with my mother wonderfully. we are very happy with the care she is providing
Sep 2017
This was an "introduction to my new primary doctor" visit and I was very pleased with how it went. I look forward to my next appointment and left feeling confident in Dr. Arbuck's ability to care for me.
Sep 2017
I am just getting to know Dr. Arbuck and her staff – and she to know me. All is positive and I'm very pleased to have her as my P.C.
Sep 2017
I am very happy with Dr. Arbuck. I feel comfortable and confident with her ability to help me with the various symptoms I am dealing with. I'm actually already feeling better. 🙂
Sep 2017
Dr. Arbuck has made herself readily available to me. She is kind and non-judgmental. She is a good listener and I feel I can trust her with my healthcare.
Sep 2017
Enjoyed meeting Dr. Arbuck. This was my first appointment. She did an excellent job.
Sep 2017
Dr. Arbuck is a God send. She has gone the extra mile to see that my blood pressure is under control including allowing me to call her daily while she was on vacation to achieve that control! She is an exceptional doctor in this day and age…great personal service and caring. She takes time to listen and then address my medical needs.
Marina Arbuck, M.D. Video