Mary N. Ochadlik, M.D.
Urology
New patients by referral
Dr. Ochadlik specializes in diagnosis and treatment of patients with urological disorders.
Language(s) - English
Dr. Mary Ochadlik, a urologist since 1994, is attentive to detail and devoted to her patients. Dr. Ochadlik believes it takes being a good listener to be a good doctor. Known for her warmth with patients, she brings to The Corvallis Clinic her experience as a urologist and her outstanding diagnostic and surgical skills.
Before coming to The Corvallis Clinic, Dr. Ochadlik worked as a staff physician in the urology department at Lovelace Medical Group in Albuquerque, N.M. for 14 years.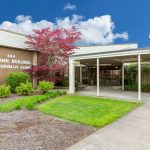 444 NW Elks Drive
Corvallis, OR 97330
Map/Directions
Residency
George Washington University Hospital in Washington, D.C.
Education
M.D., State University of Texas Health Science Center, Houston, Texas, 1988
Certification
American Board of Urology
Patient Ratings
The Patient Rating score is an average of all responses to care provider related questions on the Patient Satisfaction Survey.
About Survey Responses are measured on a scale of 1 to 5 with 5 being the best score.
---
Comments From Patients
Jan 2018
Dr. Ochadlik is the primary reason my health is now much improved.
Dec 2017
Dr. "O" is a fine, caring dr. she tries to take good care of me in spite of my self.
Dec 2017
Each visit resulted in a surgical procedure. Dr. Ochadwick took good care of me. Couldn't have been treated any better.
Dec 2017
I am happy with the care Dr. Ochadlik is giving me.
Nov 2017
Dr. Ochadlik is up-to-date on prostate disease and takes the time to carefully answer all of my many questions. I value her advice.
Nov 2017
Dr. Ochadlik is a superior urologist.
Oct 2017
I have been pleased with Dr. Ochadlik over the past years.
Oct 2017
Dr. Ochadlik has been my Urologist for years. I have always received excellent and professional care.
Feb 2017
Dr. Ochadlik is a great physician. Informative, clearly explains all treatment options, competent and caring. A pleasure always to see her, one of the best.
Jan 2017
She is sincerely interested in what I say and she listens closely. She is a wonderful doctor.
Nov 2016
My very life has depended on this provider!!
Oct 2016
Dr. O. and support staff are very clearly supportive and professional.
Oct 2016
Dr. Ochadlik has brought me physical comfort from her medication suggestion, so after several years of discomfort, I am happy and would return to see her if I have further problems.
Oct 2016
My visits with Dr. Ochadlik have always been very satisfactory.
Oct 2016
I think She is a great doctor
Sep 2016
I think the Dr. knows what she's doing
Jul 2016
I am absolutely convinced that Dr Ochadlik and all the other medical and non-medical staff at the Corvallis Clinic are completed committed to providing me with the best possible health care.
Jun 2016
Dr. Ochadlik is very personable
May 2016
Excellent doctor–does not "talk down to you"–listens patiently–waits until you can explain–seems to know/understand any nervousness or fear. Looks at you instead of at computer or paper–treated me as a real person with a problem. Gave good advice.
Apr 2016
MD & staff are excellent!
Mar 2016
I came to Dr. Ochadlik because I was not happy with my previous urologist – Mary was great
Click on the appropriate link below to enter your provider's telemedicine waiting room for your scheduled appointment.
Doxy.me Telemedicine Waiting Room