"It's an honor to be a part of helping people make gains in their abilities."
Having worked in an occupational health clinic, Mr. White is familiar with a variety of shoulder, knee, neck and back injuries. Spine treatment is of particular interest to him.
Language(s) - English
Nicholas White likes the positive atmosphere of his profession, where any level of progress is celebrated. "Every time a patient is able to move with greater ease, lift more weight or has diminished pain, it's a triumph for the patient and their therapist."
"I make it a point to explain to patients the various techniques and exercises I use in therapy and how these will address their limitations and get them back to doing what they love."
Mr. White and his wife have two young boys, and he enjoys hiking, biking, kayaking, cooking, and photography.
Education
Doctor of Physical Therapy, University of Miami Miller School of Medicine, Miami, FL; Bachelor of Science in Exercise Science, University of Utah, College of Health, Salt Lake City, UT
Experience
Concentra Medical Center, San Francisco, 2016, HealthSouth Rehabilitation Hospital of Utah, Sandy, UT, 2015-2016; University of Miami Health System, Bascom Palmer, Miami, FL, 2014
Certification
Licensed Physical Therapist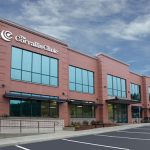 2350 NW Century Drive, Suite 100
Corvallis, OR 97330
Map/Directions
Short term effects of thoracic manipulation on breathing and heart rate variability. Primary researchers: Marlon Wong, Larry Cahalin. In Process.