"I consider it a privilege to help others and aim to provide excellent care."
An integrated behaviorist, Dr. del Rio collaborates with our Family Medicine and Internal Medicine providers located in The Corvallis Clini at North Albany. She treats patients 12 years and up who have behavioral health issues that are affecting their overall health. These include trauma, chronic illness, stress, weight management, and anxiety, bipolar and depression disorders. She also provides help with life transitions and offers multicultural counseling.
Language(s) - English
It's the times patients have their "aha" moments when Dr. Renee del Rio feels most gratified, such as helping a man realize his high blood pressure, stress, and health anxiety were linked. "He learned new skills to manage them and avoided medication. He was then able to move on to his goal of managing his weight, and through this process even experienced improvements in his personal relationships."
She says patients can expect her to be compassionate and non-judgmental. "The only thing I ever assume about a person who walks in the door to see me is that their health is not as they want it to be. I believe in collaborative care – the patient is an expert in their life while I have specialized training that can benefit them when we work as a team."
To Dr. del Rio, an integrated approach to behavioral health makes sense. "I enjoy this avenue for treating the whole person and contributing toward patient health and wellness."
Outside her practice, she enjoys traveling to or with her children, watching movies with her husband, and trying new vegan recipes.
Education
Doctor of Clinical Psychology, California School of Professional Psychology, Alameda, CA, 1999; Master of Arts in Clinical Psychology, California School of Professional Psychology, Alameda, CA, 1997; Bachelor of Arts in Psychology, University of California, Davis, CA, 1993
Experience
Integrated Behavioral Specialist, The Corvallis Clinic, 2018 - ; Providence Health and Services, Ashland, OR, Internal Medicine and Phoenix, OR, Family Practice, Behavioral Health Consultant, 2017-2018; Williamsburg Behavioral Arts, Owner-Clinician, Williamsburg, VA., 2009-2017; Central Virginia Health Services, Behavioral Health Consultant, Charles City, VA, 2009-2016; Colonial Services Board - Emergency Services, Lead Emergency Services Specialist, Williamsburg, VA, 2007-2010; Keystone Newport News, Clinical Director, Newport News, VA, 2008-2009; Life Results, LLC, Owner-Clinician, Williamsburg, VA, 2006-2008; Eastern State Hospital, Senior Psychologist, Williamsburg, VA, 2001-2006
Certification
Licensed Clinical Psychologist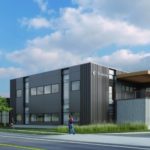 633 North Albany Road
Albany, OR 97321
Map/Directions
PUBLICATIONS AND PRESENTATIONS
Managing Stress in the Workplace, Presented to mid managers and senior Central Virginia Health Services staff, 3/16
Behavioral Health Intervention in the Workplace, Presented to annual VA Nurses Convention, 3/15
Learning to Love: Imago Relationship Therapy, Historic Triangle Health & Wellness Expo, 5/08
The Psychology of Weight Loss, Williamsburg Health Journal, pgs. 18 and 27, 1/08
"Life Coaching: A Basic Model," Presented to Tidewater Associates of Clinical Psychotherapy, Norfolk, VA, 11/07
"Healthy Relationships and Sexuality," Presented to the Association of Retarded Citizens, Williamsburg, VA 10/07
"Life Coaching: How This 21st Century Service vs. Psychotherapy," Presented to Hampton Newport News CSB, 7/07
RESEARCH/PROGRAM EVALUATION
"Intern Applicant Qualifications: Preparing Grad Students for the New Millennium," Team research project that investigated qualities and trends of APA-accredited internship applicants over a 7-year span in response to internship supply and demand. Responsibilities included defining variables, coding data, and preparing written results, UC Davis. 9/98- 8/99
Evaluation of Multicultural Immersion Program, UC Davis, Evaluated effectiveness of new multifaceted cultural sensitivity program for college students. Prepared written report. 1/99-6/99
Evaluation of Educational Opportunity Program, UC Davis, Evaluated effectiveness of EOP peer counseling program in university setting. Implemented new policy. 10/98-6/99
Evaluation of 1st Annual Conference for Parents w/Disabilities, Oakland, CA, Team led evaluation of international conference focusing on participant satisfaction. Prepared written report. 6/96
"The Influence of Acculturation in Chicana Adolescent Pregnancy," Quantitative dissertation investigated acculturation of pregnant vs. non-pregnant teens to assess association of culture with pregnancy risk. Extensive literature review encompassed models of acculturation along with social, psychological, and cultural factors of fertility-related behavior of Mexican-American youth. Data gather through cultural identity inventory and demographical survey. 5/99
TEACHING
Intercultural Relations and Communication (Education 160B), UC Davis Instructor, Facilitated courses focusing on cross-cultural awareness, race relations, and individual cultural identity taught to undergraduate peer counselors. Utilized activities, group discussion, and film to develop cultural and personal awareness. 1/99-6/99
Multicultural Immersion Program Seminar (Education 192), UC Davis, Field Supervisor/Instructor  Supervised students in all aspects of design and implementation of diversity-based workshops. Taught counseling and group facilitation skills to students. 1/99-6/99
Introduction to Counseling (Education 163), UC Davis, Guest Lecturer  Lectured on cross-cultural communication and counseling. 11/98-1/99
Chicano Health (Chicano Studies 121), UC Davis, Guest Lecturer Lectured on social, cultural, and psychological influences on adolescent pregnancy in the Chicana community. 10/97-11/98
Renee del Rio, Psy.D. Video