"I find it extremely rewarding to see patients implement tools they have learned with me in their rehabilitation process and achieve their goals."
Sarah Pancoast, PT, DPT, CNMT, enjoys working with individuals who require rehabilitation from orthopedic or sport conditions across all ages. She employs a hands-on approach using manual therapy to improve motion and ease of movement. She also carefully analyzes functional movement patterns and believes in an individualized plan of care to help people achieve their goals.
Language(s) - English
As a gymnast for 15 years, Sarah Pancoast experienced numerous injuries and her own experiences with being a patient of physical therapy. In Colorado, she was a massage therapist and ran her own business for 17 years. She pursued a doctorate in physical therapy to further improve her ability to treat patients by incorporating functional movement with a hands-on approach beyond massage therapy.
She has experience treating diverse populations, with additional experience with children and young adults with specific orthopedic conditions, such as ACL reconstruction, knee replacements, and shoulder repairs. "As an athlete, I have an eye for movement patterns and enjoy working with all types of athletes and other physically active individuals."
As a compassionate and caring therapist, she works with patients to develop a plan of care by establishing goals that are specific to their needs. Patients can expect her to take the time to listen to their story. "Everyone is a unique individual, and it is important to incorporate the whole person."
A Colorado native, Ms. Pancoast loves anything outdoors, but mostly likes to rock climb, camp, and hike with her dog Star. Her gymnastics background has also translated well into CrossFit and Olympic weightlifting.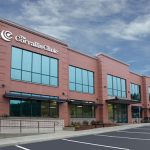 2350 NW Century Drive, Suite 100
Corvallis, OR 97330
Map/Directions
Education
Doctor of Physical Therapy, Regis University, Denver, CO, 2019; Bachelor of Science, Health and Exercise Science, Regis University, Denver, CO, 2015; Certified Neuromuscular Massage Therapist, Colorado School of Healing Arts, Lakewood, CO, 2003
Certification
Licensed Physical Therapist
Sarah Pancoast, PT, DPT, CNMT Video