Language(s) - English
Fellowship
Pulmonary Disease and Critical Care Medicine, The New York Presbyterian-Weill Cornell Medical College, New York NY
Residency
Staten Island University Hospital SUNY-Health Science Center at Brooklyn, Brooklyn, NY
Education
MD, SUNY-Health Science Center at Brooklyn, Brooklyn, NY 1992
Certification
American Board of Internal Medicine, Pulmonary Disease, Critical Care Medicine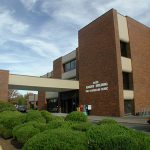 3680 NW Samaritan Drive
Corvallis, OR 97330
Map/Directions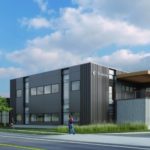 633 North Albany Road
Albany, OR 97321
Map/Directions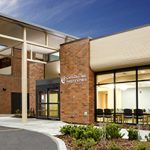 601 NW Elks Drive
Corvallis, OR 97330
Map/Directions
Press Ganey Patient Ratings
The Patient Rating score is an average of all responses to care provider related questions on the nationally-recognized Press Ganey Patient Satisfaction Survey.
About the Press Ganey Survey Responses are measured on a scale of 1 to 5 with 5 being the best score.
---
Press Ganey Survey Comments From Patients
Mar 2018
Dr. Cho is an amazing Dr. with tremendous skills medically and showing interest and concern for her patients. This area is Blessed to have such a capable Dr on staff.
Mar 2018
She is very knowledgeable and answered my questions immediately, ones that two other doctors could not…..and this is for an issue that has caused me years of excruciating pain. She listened to me, and she's working with me in a way that I am comfortable. I don't know that I've ever received better care than that provided by Dr. Cho. Her assist was also very nice and on top of his game too.
Mar 2018
When I see Dr. Cho it's like seeing a friend. She has made my life easier.
Mar 2018
Dr. Cho is my lung dr. She is a wonderful dr. Dr. Cho takes very good care of me.
Feb 2018
Susan Cho is a sweetheart – she was late to the appointment but did not rush or leave us feeling unattended to in any manner – her demeanor is always pleasant and patient-oriented. Her knowledge in her field is superb and is quick to respond to questions in an easily understandable manner – she never makes the spouse in attendance unappreciated or not important to the patient's well being.
Feb 2018
Dr. Susan Cho is very professional and sincerely caring.
Feb 2018
Dr. Cho bends over backward to help me with my asthma. She's a great Dr.
Feb 2018
She was very thorough and showed a great deal of knowledge and concern.
Jan 2018
Very helpful and enjoyable DR Cho is one of the best, easy to understand and caring.
Jan 2018
I loved Dr. Cho's persistence in asking the right questions, her understanding of my asthmas issues this past year, and important information on how she could become more fully aware of my medical needs. I will be having more tests to determine how much this disease has progressed and I am very thankful for that.
Jan 2018
Dr. Cho is a compassion well educated in all areas of medicine, sweet understanding helpful easily accessible and great doctor.
Jan 2018
Dr. Cho always greats with a smile, listen's to me, and explains everything so I understand. It is always a good experience. Interactions with a couple other doctors don't even compare.
Jan 2018
Dr. Cho is an excellent communicator and a warm caring doctor. She listens.
Jan 2018
Susan Cho has been the best dr. I have seen about my condition and took time to dig deeper in the records to find and give me useful insights.
Jan 2018
Very impressed with Dr. Cho! She listened to my concerned and gave her recommendations without being condescending or judgemental.
Jan 2018
Dr. Cho was excellent her listening and response skills. She demonstrated compassion and wisdom.
Jan 2018
I am very pleased to see *Dr. Cho and look forward to my appointments. She has helped me a lot. I'm better than before.
Jan 2018
I appreciate *Dr. Cho as a talented caring provider. She always listens & encourages me while being straightforward about my condition – a real gem!
Dec 2017
I finally felt my concerns were validated! She was very easy to speak with, like talking to an old friend.
Dec 2017
We have the greatest trust and respect for Dr. Cho. She is a good dr. and very caring. Puts my health first.
Dec 2017
Dr. Cho was most attentive, interested in my comments/answers and understood that I needed to know IF these tests were really warranted. After a review of my medical history/symptoms and she told me that I'm in very good health as ALL of the previous symptoms that I'd seen other Drs for had resolved. It was most comforting and relieving to me to have Dr. Cho's professional input and we jointly agreed that those tests were no longer necessary. I'm so happy and relieved that I came to my appt and met an exceptionally kind, attentive and professionally very qualified specialist. Should other respiratory issues arise that my PCP cannot help me resolve, she'll be the person I'll be seeing. It's not often we can really completely trust our caregivers, and I'm very blessed that I've got two exceptional caregivers dedicated to helping me stay healthy. I would recommend Dr. Cho to any of my friends/family if they had respiratory issues that needed a specialist to attend to. Many many thanks to all who made my visit so comfortable.
Dec 2017
As usual, Dr. Cho is an amazing Dr. She has seen me through a severe lung disease, and now is advising me as I am on the transplant list. She is very important to my wife and me.
Dec 2017
I have seen Dr. Susan Cho a few times over several years. She is highly intelligent & skilled & thorough. Her assistance to me has been beyond my expectations!
Nov 2017
Outstanding and caring physician!
Oct 2017
Dr. Cho is very pleasant, caring & attentive. She is very knowledgeable and I would recommend her to anyone needing care.
Oct 2017
Dr. Cho explained many health issues of mine that I never understood and now do.
Oct 2017
Dr. Cho is without a doubt, one of the most caring, understanding doctors I have ever seen. I have so many health issues that have never been addressed and constant pain 24/7 that never seems to matter to anyone and Dr. Cho actually cared and listen to my concerns where no other doctors seemed to care.
Sep 2017
Dr. Cho is amazing Dr. Always very intent on my care. She has incredible listening skills, professional yet personable, caring and understanding. I feel privileged to have her as my pulmonologist. Her medical assistant was very kind as well.
Sep 2017
Dr. Cho is an excellent communicator & fun to talk to!
Sep 2017
Dr. Cho is extremely knowledgeable about the heart as well as the lungs. This is important to me since I have serious problems with both. I respect her so very much. She is a very caring doctor.
Sep 2017
Very complete – professional, friendly.
Sep 2017
My test results were provided very quickly after they were taken. I was then able to ask questions and have them answered by Dr. Cho. She was very well versed on the results and answered all my questions in a manner I could understand. She did not rush me and asked me several questions that helped her evaluate my condition.
Sep 2017
Dr. Susan Cho is absolutely fabulous!! She is concerned, gives me choices on my health care, spends as much time as I need when I see her. The best ever!!!!!
Sep 2017
My provider was very nice and concerned, she listened to all I had to say about my problem, etc.
Sep 2017
I have seen many doctors. I have never felt more comfortable, at ease than I was with Dr. Cho.
Sep 2017
My doctor always gives me plenty of time for my concerns and always has her own questions for me. She's the best!
Aug 2017
Dr. Cho is an excellent provider. I wished she was a regular dr. instead of a pulmonologist, as I would LOVE to have her as my primary dr. for everything. She's the best!!
Aug 2017
Dr. Cho is always responsive and knowledgeable. I believe her to be one of the best Dr.'s I have ever dealt with. She is truly the best and I feel lucky to
have her as my Dr.
Jul 2017
I was very pleased with Dr. Cho.
Jul 2017
I feel blessed to have Dr. Cho as a doctor! She is kind, respectful and caring!!
Jul 2017
Both Dr. Cho & her intern were concerned & attentive. I really appreciated their senses of humor; but, especially their listening skills.
Jul 2017
Dr Cho is an exceptional physician and a very caring person.
Jul 2017
Dr. Cho is the most attentive Dr. I have visited in years. She is thorough and focused. Couldn't have explained any better – amazing, kind and really cares
about a patient. I am grateful for her expertise.
Jul 2017
Provider has been especially good at helping me to sort out the various contributing factors to my illness.
Jul 2017
Nothing to say about Dr. Cho except GOOD!
Jul 2017
I enjoy Dr. Cho so much, I wish she was my regular health care provider. She is so concerned and easy to talk to.
May 2017
Dr. Cho and her assistant Heather are top notch….very pleased with their professionalism and care and concern.
May 2017
I would NOT want to be seen or cared for by ANY OTHER Pulmonologist then Susan Cho MD.
May 2017
Dr. Cho is awesome, love her and trust her.
May 2017
Dr. Cho is a wonderful doctor. I will highly recommend her.
May 2017
Dr. Cho is an excellent provider. She listened to all my health concerns.
May 2017
Dr. Cho has always shown genuine concern for my health issues.
Mar 2017
Dr. Cho is a GREAT DOCTOR, I feel lucky to have her.
Mar 2017
Thoughtful, considerate, great Dr., good communication.
Feb 2017
Very thorough. Very kind & concerned. Outstanding doctor.
Feb 2017
Excellent doctor.
Feb 2017
Dr. Cho is a very caring & wonderful Dr. I have complete confidence under her care for COPD.
Jan 2017
Dr Cho is a great doctor. Always listens to what I say and asks questions to fully understand the issues before drawing conclusions. She then will requests that I provide feedback in 5 to 7 days to let her know if I'm feeling better. Great Doctor!
Jan 2017
Love Dr. Cho, would recommend her to everyone.
Jan 2017
I'm so happy i have her for my lung Dr.
Dec 2016
Dr Cho=A++
Dec 2016
Dr. Cho is excellent. Can't say enough good about her.
Dec 2016
Loved the doctor!!
Dec 2016
Dr. Chow is amazing…. she shows real concern about what is going on with me and trying to find out why? She discusses everything with me and what we are going to do and WHY…. I don't feel like she will give up on me and we will find out why… She is a wonderful, loving & caring person….
Dec 2016
I trust Dr. Cho with my life and I am completely confident in her care.
Dec 2016
I was with Dr. Cho on a referral. First time I met her. I liked her a lot. She is a very caring and helpful doctor.
Nov 2016
I feel so much better knowing Dr Chu is treating me. She assured me we will address my problems step by step.
Oct 2016
Dr Cho was a delight. She was easy to talk with and took the needed time to review my case.
Sep 2016
I like Dr. Cho very much.
Aug 2016
Would recommend to anyone, she was very professional, but also very much talked to me not at me.
Jul 2016
Dr Cho is personable. I felt I was in very capable hands. reputation is excellent.
Jul 2016
Wonderful doctor!
Jul 2016
Dr. Cho always spends enough time to make the visit seem as if she were caring for a family member.
Jul 2016
The way a doc should be.
Jun 2016
Love Dr. Cho, she is so sharp.
Jun 2016
Dr. Cho is always very caring and respectful, takes the time to listen and explain. She also remembers my health issues from one visit to the next.
Jun 2016
I was highly impressed w/Dr. Cho.
May 2016
Dr. Cho is the best, very caring doctor. Staff is always very pleasant.
Apr 2016
Dr. Cho has always been very friendly and professional. I would not ever think of not giving her and her staff my highest recommendation. She is always sympathetic and very caring.
Mar 2016
Dr. Cho has an exceptionally attentive manner and seems to thoroughly read the results of tests, x-rays, etc.
Mar 2016
Dr. Cho is very personable, friendly, and knowledgeable.
Mar 2016
Dr. Cho was excellent. Very open and communicative and completely respectful and caring. She went above and beyond with her interaction and treated me not
just as a patient but as a friend. It was refreshing and made for a wonderful visit.
Feb 2016
I had a very good experience using your facility. I enjoyed my visit with Dr. Cho and am looking forward to having her as my Pulmonary doctor.
Feb 2016 I love Dr. Cho – she has taken better care of me than my other pulmonologist. She is a great compassionate dr. and a fabulous person.
Feb 2016
Dr. Cho has been very helpful and concerned about any health problems. She has been very helpful with medications and suggestions for help.
Feb 2016
Our first visit we were late due to an accident on the highway but due to my being very ill Dr. Cho took me right in and suggested that I be put in the hospital and was very good about further visits. My wife and I like Dr Cho very much.
Jan 2016
I was really impressed with Dr. Cho. She seemed very interested in finding out what health problems I was dealing with. She spent a lot of time with me and asked many pertinent questions. She truly made me feel like I was the only patient she had. If she were a primary care doctor, I would want her to be mine.
Jan 2016
Doctor was sick on scheduled appointment day. She came in on her day off to see her patients of that day. She is a great doctor.
Jan 2016
Dr. Cho is an excellent care provider – I give her the highest praise for her caring about me!