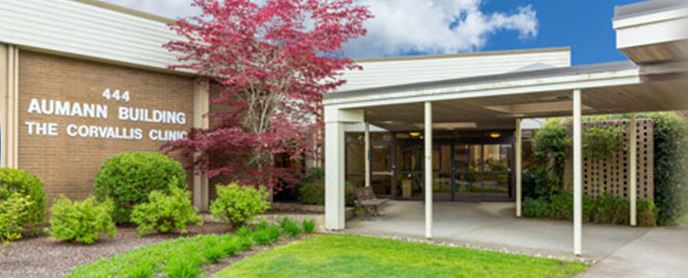 For more than 75 years, the independent physicians and providers of The Corvallis Clinic have united around a single purpose: always do what's best for the patient.
Being independent means the decisions our caregivers make aren't driven by the dictates of "corporate medicine." Nor are they influenced by a hospital-centered entity wanting to keep its beds filled. Our physicians and providers are free to make medical decisions – with you – that are best for you.
Always putting patients first is also what leads us to align our primary care doctors and providers with board-certified physicians in 26 other medical specialties. This close collaboration within The Clinic assures you care that is comprehensive, coordinated, and convenient. And making things better for patients is why all the key tests for you or a family member are conveniently available right here, too.
Doing what's best for the well-being of patients will always be the most beneficial service The Corvallis Clinic can provide to the community. But we're no less committed to bettering the community's well-being, in ways that go well beyond our mission to provide exceptional health care services.
Economic Vitality
$246,889,590.
1,474 jobs.
And growing.
That's the economic impact of The Corvallis Clinic.
The Corvallis Clinic is the fourth-largest employer in Corvallis, with more than 600 people, working in 10 locations, serving Benton, Linn, and Lincoln Counties.
In direct spending – payroll and operational purchases – The Corvallis Clinic injects more than $46,000,000 into the economy every year.
Being a for-profit business, The Clinic pays nearly $500,000 in property taxes annually, helping Benton County, the City of Corvallis, and the 509J School District provide services and facilities that enhance our quality of life.
In January 2018, the American Medical Association published the results of a study on the economic impact of Oregon's physician practices. Based on its data, The Corvallis Clinic is responsible for more than 1,474 jobs here, and a value-added contribution to the local economy of $246,889,590.
Resource Management

The Corvallis Clinic recognizes its responsibility to preserve resources and protect our environment. We have multiple initiatives underway throughout the organization to use energy more efficiently, to recycle goods, and to conserve materials — all to reduce our carbon footprint.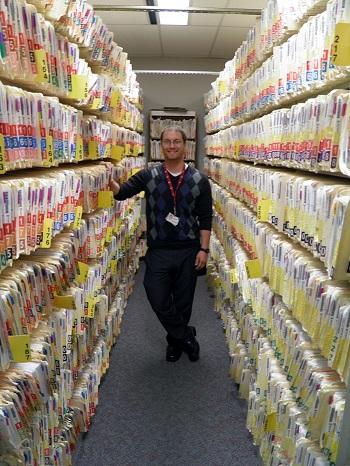 Even as we expand to meet the ever-growing need for health care, we strive to shrink our impact on the planet. The Clinic utilizes electronic resources instead of paper for patient records, business detail, visual images, and electronic processes. Our Facilities Services department structures lighting, heating and cooling, and control systems to save energy and other precious resources.
And all of our providers and staff recycle, conserve, and initiate ways to better manage resources – everything from widespread support for car-less commute practices to having recycling receptacles at all workstations and in every patient treatment room.
Moving from paper records to digitized images saves more than air and trees. It frees up valuable space — more than 4,500 linear feet. Rooms once devoted to storing paper records can be put to better use as doctor's offices or patient care rooms. Transitioning to electronic medical records also reduces the time and energy required to transport paper records between locations, conserving fuel as well as human resources that can be used more efficiently.
Practice Management Services Director Jeremy Brower recalls the years before the transition to electronic medical records began, when paper records were piling up and it was a runaround to keep up with transporting them, saying "looking back on those days just makes me shiver."
Mike Davenport, Information Technology Director, says that one of the objectives of IT is to facilitate reducing paper and ink use, recycling hardware, and enabling The Corvallis Clinic to be more environmentally responsible by using technology as much as possible. An example of this would be a request from Crescent Valley High School for a donation of old computers for one of their programs.
With more than 600 employees in 10 locations, The Clinic actively encourages the conservation of resources through alternative transportation. Our organization has participated in programs such as the Bike Commute Challenge, an initiative created by the Bicycle Transportation Alliance, and the City of Corvallis' annual "Get There Another Way Week" event. The Clinic also has a team in the Tour de Cure bike race for diabetes and has hosted a World Car-Free Day check-in site in collaboration with Good Samaritan Hospital.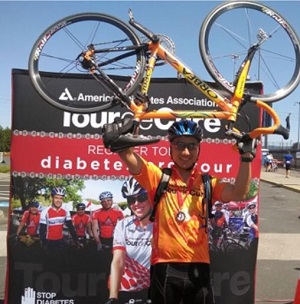 Beginning in 2014, four projects were initiated to reduce energy consumption. The first project was an interior fluorescent lighting upgrade. Next, motion-activated light switches replaced all conventional on-off switches in the Aumann building, preventing lights from being left on when a room is not in use. The third project was a parking-area lighting upgrade whereby LED bulbs replaced incandescent lighting. Finally, a variable frequency drive (VFD) system was installed in the Asbury building. In the past, heating and cooling motors ran at full speed or not at all, creating huge amounts of waste. VFD technology works in tandem with motors that push air through a building, allowing motors to supply the appropriate amount of heating and cooling.
These projects aimed at reducing energy usage resulted in an annual savings of 760,000 kilowatt hours of electricity, and around $50,000. During summer months, The Corvallis Clinic has decreased use of natural gas -powered boilers, and reduced usage of water and natural gas by installing low-flow water fixtures. Savings realized by these projects can be passed on to patients, making care more affordable.
Volunteerism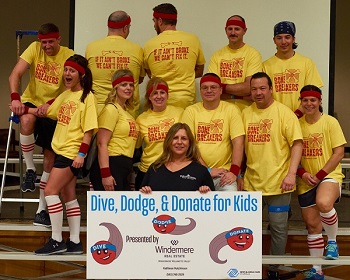 Many physicians and staff of The Corvallis Clinic give of themselves in some way in service to the community. They serve on the boards of numerous local nonprofits and volunteer with scores of community organizations. Volunteer hours are donated to further important causes and services such as United Way of Benton & Lincoln Counties, Boys & Girls Clubs of Albany and Corvallis, Corvallis Public Schools Foundation, Albany and Corvallis Chambers of Commerce, Leadership Corvallis, and many others. The Corvallis Clinic's employees also set an example by helping with and contributing to the well-being of at-risk populations and humanitarian efforts abroad.
Below are examples of Corvallis Clinic professionals who contribute to the well-being of vulnerable populations:
Glenn Huerta-Enochian, M.D. – Dr. Huerta-Enochian, who practices office gynecology in our Obstetrics & Gynecology Department, has been volunteering his time for Casa de Angeles, a California-based tax-exempt foundation that supports a home that has taken in 125 orphaned and abandoned children.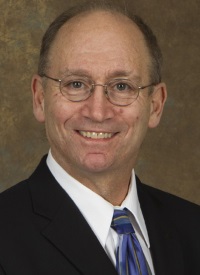 "Most of the children come from homes where the parents have died, moved or have been unable to raise their children due to finances," Dr. Enochian said. "Some of the children have been subject to abuse."
He has personally been to the orphanage located in Guatemala. "I found it to be an amazing effort on the part of two very special nuns from Spain. They give totally of themselves to the children who thrive under their care."
He said over the years he has seen the orphans grow into successful members of their communities. "Now, several of them are finishing full college degrees."
Dr. Enochian does his part by helping to promote and set up the yearly fundraising banquet. And he gets real joy from witnessing the work of the Sisters. "It grows out of their deep Faith. I get to see the fruits of their work as the children grow and flourish."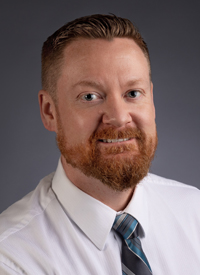 5K race – Drs. Angela Passanise and Matt Taylor of the Orthopedic Surgery and Sports Medicine Department spearheaded an inaugural "5K Run/Walk For The Health of It!" in 2018. All the race's proceeds go to help local youth sports programs. In addition, Drs. Passanise and Taylor organized weekly pre-race prep workshops. Participants in these five free workshops got performance and injury-prevention tips from running experts and providers.
Bart Pierce – According to RAD-AID International, a nonprofit group that aims to improve radiology in underserved regions of the world via education and training, the absence of radiology has drastic consequences. As many as 4 billion people worldwide are at risk for health problems and death that could be avoided if radiology were available, according to this organization.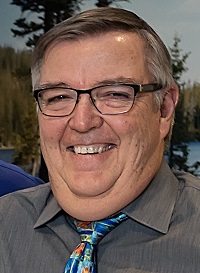 Bart Pierce, an MRI technologist at The Corvallis Clinic Imaging Department, has worked to narrow this radiology gap as director of RAD-AID Ethiopia. Pierce has traveled to Addis Ababa to train technologist to use MRIs.
Commenting on his most recent visit, Pierce said: "These are people who will be my friends forever. I am looking forward to a continued long-range relationship professionally and personally.
"We are all alike, no matter where we are or where we come from. Each day we strive to make our lives, the lives of our children and the lives of those around us better than the day before."
Sports Physicals – Over the years, our providers have volunteered their time to provide free sports physicals. Most recently Drs. Bryce Cleary, Angela Passanise, Matt Taylor and Richard Stanley have provided free sports physicals. The fees or donations go to athletic programs and booster clubs.
Leslie Shortridge, FNP-C – In 2013, Shortridge traveled to Sakila, Tanzania with her surgeon husband and two nurse practitioner daughters, Jennifer Wilson, and Kristy Kironde, to providmedical care through an organization called International Evangelism Outreach. Shortridge, a seasoned nurse, was so moved by the experience she became a nurse practitioner to provide more advanced care to African patients. Although she felt apprehensive about returning to school, Shortridge was determined to succeed for the benefit of her patients. In 2016, Shortridge earned her Master of Science in Nursing from Gonzaga University and is a certified family nurse practitioner working for The Corvallis Clinic's QuickCare clinics. Shortridge will continue to travel to Africa to provide free medical care to those in need.
Yvonne Keep, FNP-BC – A family nurse practitioner at The Corvallis Clinic's Waverly Drive-Albany location, Keep has volunteered for Special Olympics activities since her child was born with Down syndrome in 1979. Keep recalls a 2016 fundraiser at a local restaurant where the athletes greeted guests at the door and a portion of the proceeds were given to Special Olympics of Linn and Benton Counties. Through her efforts, Keep has made a difference in the lives of many individuals involved with Special Olympics.
In addition to serving for the Special Olympics, Keep led an outreach team to a remote village in Nepal to screen the population for Rheumatic Heart disease. Keep recalls screening close to 80 individuals in one day with the help of an echo cardiographer. Keep collaborated with a group called The Heart team from CardioSmart International who would perform surgery on any candidates.
Fortunately, a tooth-brushing campaign launched by the Nepalese community has decreased incidences of rheumatic heart disease among the local population. Due in part to the tooth-brushing campaign, none of the 70 children screened were positive for rheumatic heart disease, and just three adults screened were sent for further testing. Keep says she enjoyed working with the youth and learning some phrases in Nepalese.
Sponsorship and Philanthropy
The Corvallis Clinic sponsors numerous nonprofits in the Mid-Willamette Valley. The emphasis for sponsorships is to support those that are health-relatedor youth-related or both. This past year, The Clinic has been an avid sponsor of the local Boys and Girls Club of Corvallis and its new Youth Center, pledging $50,000 toward the new building and its emphasis on suicide prevention for youth. In addition, the Clinic supports the Center Against Rape and Domestic Violence (CARDV) as a co-sponsor of .its 5K Mother's Day Run. The Corvallis Clinic started its own 5K race, called "Run for the Health of It." Proceeds from the race benefit high school sports programs.
In addition to sponsorships, The Corvallis Clinic responds to community needs and supports special capital project requests through its non-profit foundation, The Corvallis Clinic Foundation.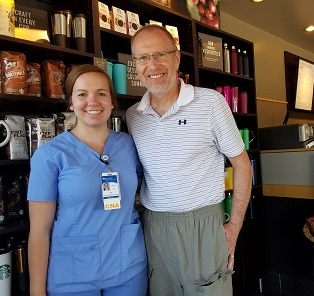 For nearly six decades, the non-profit Foundation has provided financial, personal, and professional resources to advance health education and extend support toward health-related initiatives and at-risk individuals. More than $150,000 in scholarships has been awarded to high school and college students interested in studying medicine or another health-related field. More than $70,000 has been invested in grants to at-risk individuals through programs such as the Emergency Assistance Fund. And the Foundation has committed more than $1 million to programs that support cancer patients and survivorship. The Clinic Foundation serves as the fiduciary for the "5K Run for the Health of It" that supports high school athletic teams, and it has applied for grant support for "Doc for a Day," a special program for children 5 to 9 years of age to help them overcome the anxiety of going to the doctor for vaccines and examination.
The Foundation has also joined The Corvallis Clinic to support special capital requests, including $300,000 in support for a free medical clinic at Community Outreach homeless shelters, $25,000 toward a science building at Linn-Benton Community College, and most recently, $50,000 toward construction of the Youth Excellence Center at the Boys and Girls Club of Corvallis. The second floor of the youth center will be devoted to teen wellness, with pediatricians and counselors on staff. The primary aim of the teen wellness center is to reduce teen suicide rates among Corvallis youth.
The Corvallis Clinic Foundation extends The Clinic's commitment to a healthier future.
About this report — As part of our ongoing commitment to a healthier and more sustainable community, we are only publishing this Community Impact Report in a digital media format.