Note: Patients are able to bring one support person to all obstetrician appointments. Otherwise, visitor restrictions remain in place to limit exposure to COVID-19.
Our Obstetricians and Gynecologists specialize in every aspect of women's health care. These highly regarded, board-certified providers deliver quality and compassionate medical care from teens through post-menopausal years.
Our women's health services include:
Annual physicals and pap tests

Birth control

Family planning

Preconception counseling

Infertility counseling and services

Gynecological evaluations and services

Urinary incontinence 

Female cancers

Menopausal evaluations and therapies
As an obstetrics patient, you may choose to have your doctor be with you through your entire pregnancy. We offer obstetrics services, including pregnancy care, high-risk pregnancy care, and ultrasound and imaging services.
Our OB/GYN specialists maintain privileges at The Corvallis Clinic Surgery Center, an exceptional outpatient surgical facility accredited by the state of Oregon, and at the Good Samaritan Regional Medical Center in Corvallis.
Our expert obstetricians present quarterly "Baby Bundle" prenatal talks covering essential topics for moms and dads-to-be. Learn all about signs of labor, birthing options, techniques for coping with pain, when to call your doctor, partner help during labor, choosing your baby's doctor, and more.
Do I need Annual Exams over 65?
Our goal is to promote the best health for our patients. We recommend women over 65 see their primary caregivers for health maintenance/physical exams since medical issues outside the scope of gynecology can become more common.  There are, of course, circumstances that require the specialized care of a gynecologist, and we strive to continue providing comprehensive gynecologic care for all ages.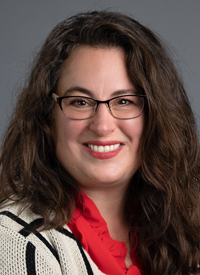 Nicole Fontenot, PsyD, is a licensed psychologist who works with patients of our obstetrician-gynecologists to treat thoughts, feelings, and behaviors that may be affecting overall health.