Our Sports Medicine providers are here for athletes of all ages and at all levels of sports participation, from the weekend warrior to the professional athlete.
Our Sports Medicine specialists also work closely with your primary doctor, as well as with our Surgery Center and our Orthopedic Surgery, Imaging, Physical Therapy, and Concussion Care departments. This assures a personalized continuum of care – carefully coordinated with continuous communication – from initial evaluation through diagnosis, treatment, rehabilitation, and follow-up.
Our intent: Getting you back out there just as quickly and safely as we can.
Our Sports Medicine Services
We offer a full range of sports medicine services, encompassing nonsurgical treatments, minimally invasive procedures, and orthopedic surgery:
• Diagnosis, treatment, and rehabilitation for all musculoskeletal injuries, including wrists, elbows, shoulders, feet, ankles, knees, hips, and muscle and tendon strains and tears
• All complex shoulder and knee arthroscopy
• Open surgical cases
• Concussion care – ImPACT
• Physical therapy
• Pain management
• Cartilage restoration procedures
• Platelet-rich plasma (PRP) therapy to promote the natural healing process
• Viscosupplementation injections
• Injury prevention education
Our Sports Medicine Providers
Angela Passanise, DO
A former college soccer player, Dr. Passanise seeks to return her patients to the sport they love. Along with non-operative treatments, she performs arthroscopy for rotator cuff and labral repairs; ACL, latarjet, and superior capsular reconstructions; and shoulder and knee arthroplasty. Dr. Passanise completed a fellowship in Orthopedic Sports Medicine & Shoulder. To get to know more about Dr. Passanise and her practice view her video and read From treating water to healing athletes: Injury spurs ex-college soccer player to go from engineering to orthopedic surgery.
Richard J. Stanley, DO
Dr. Stanley specializes in shoulder and knee arthroscopy along with shoulder, hip, and knee joint replacement. He also provides general hand surgery and fracture care. Raised on a Nebraska farm, Dr. Stanley enjoys being outdoors, coaching, restoring old cars, and farming. To read how he helped keep a retired teacher on the go, click Post-surgery, ex-special ed teacher continues to aid others – among other pursuits.
Matt Taylor, MD
Dr. Taylor endeavors to get people back to the sports and activities they hold dear, without drastic intervention. He has a special interest in concussion care and offers PRP therapy. Active in sports all his life, he is a board-certified family medicine physician who also holds a Certificate of Added Qualification in Sports Medicine. To get to know more about Dr. Taylor and his practice view his video and read his Q and A.
Official medical provider for Western Oregon University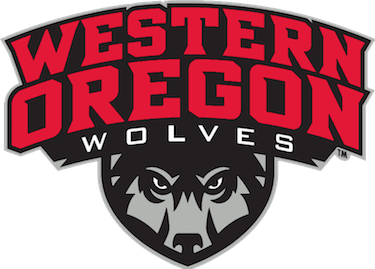 Led by providers in its Sports Medicine, Orthopedic Surgery, and Physical Therapy departments, The Corvallis Clinic is the official provider of medical care for Western Oregon University's Athletic Department.
The Clinic manages the treatment of sports-related injuries and illnesses for WOU student-athletes competing in 13 NCAA Division II sports. The Clinic also provides pre-participation physical exams, facilitation of surgery, coordination of rehabilitation, and medical coverage at some athletic events.
See The Corvallis Clinic now the official medical provider of WOU sports teams.