Our goal is to return our patients to full mobility and strength as quickly and as painlessly as possible using surgical and non-surgical orthopedic procedures. Our knowledgeable, board-certified physicians, surgeons, and fellowship-trained sports medicine specialists provide comprehensive, collaborative care to diagnose and treat orthopedic conditions and sports-related injuries. They work closely with our imaging and physical therapy departments and our on-site surgery center. This collaboration provides our patients with fast, efficient, high-quality care that gets them back to the activities they love.
Our Orthopedic Services
We provide a full range of surgical and non-surgical orthopedic services that focus on the diagnosis, treatment, and rehabilitation of:
• Hand and wrist injuries and conditions
• Elbow injuries and conditions
• Shoulder injuries and conditions
• Foot and ankle injuries and conditions
• Knee injuries and conditions
• Hip injuries and conditions
Our Sports Medicine Services
Proper recovery from sports injuries is the best way to ensure optimal fitness and peak performance from athletes, weekend warriors, and exercise enthusiasts. Whiles some injuries are obvious, not all active individuals may realize when they are injured. If you're experiencing a poor range of motion, muscle spasms, joint stiffness or swelling, or persistent pain or discomfort, call our team to schedule an appointment.
We provide a full range of surgical and non-surgical sports medicine services that include the following:
• High school sports physicals
• Concussion care and post-concussion syndrome
• Pediatric orthopedic care, including Little League elbow, Sever's disease, Osgood-Schlatter's disease, Scoliosis, and Spondylisthesis
• Bone and stress fractures
• Dislocations
• Diagnosis, treatment, and rehabilitation of musculoskeletal injuries, including hands, wrists, elbows, shoulders, feet, ankles, knees, and hips
• Sprains and strains
• Ligament and muscle tears
• Pain management
• Over-use injuries
• Cartilage restoration procedures
• Arthritis and tendonitis
• Viscosupplementation injections for osteoarthritis
• Lumbar and cervical radiculopathy injections
• Ultrasound-guided procedures such as platelet-rich plasma (PRP) therapy, steroids, dry needling, etc.)
Our team also provides injury prevention education for patients and is available upon request to provide this service to local schools and athletic programs.
Official Medical Provider for Western Oregon University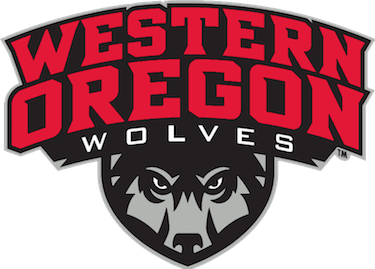 The Corvallis Clinic is the official medical care provider for Western Oregon University's Athletic Department.
The Clinic manages the treatment of sports-related injuries and illnesses for WOU student-athletes competing in 13 NCAA Division II sports. The Clinic also provides pre-participation physical exams, facilitation of surgery, coordination of rehabilitation, and medical coverage at some athletic events.