Dr. Stanely specializes in joint replacement of the hip and knee, and arthroscopy of the shoulder, knee, and ankle.
Language(s) - English
During his residency at Henry Ford Macomb Hospital, Dr. Stanley focused on orthopedic surgery.
Dr. Stanley enjoys being outdoors, completing home improvement projects, and farming.
Residency
Henry Ford Macomb Hospital - Warren Campus, Detroit, 2010; Internship: Henry Ford Macomb Hospital - Warren Campus, Detroit, 2006
Education
D.O., Kansas City University of Medicine & Biosciences, Missouri, 2005
Certification
American Osteopathic Board of Orthopedic Surgery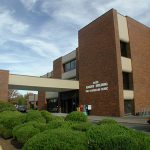 3680 NW Samaritan Drive
Corvallis, OR 97330
Map/Directions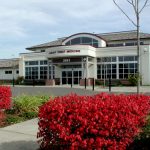 1705 Waverly Drive SE
Albany, OR 97322
Map/Directions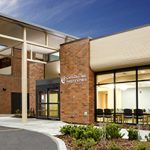 601 NW Elks Drive
Corvallis, OR 97330
Map/Directions
Press Ganey Patient Ratings
The Patient Rating score is an average of all responses to care provider related questions on the nationally-recognized Press Ganey Patient Satisfaction Survey.
About the Press Ganey Survey Responses are measured on a scale of 1 to 5 with 5 being the best score.
---
Press Ganey Survey Comments From Patients
Apr 2017
Provider (Dr. Stanley) showed compassion for my circumstances and adjusted accordingly.
Mar 2017
Very professional and caring.
Mar 2017
I've recommended Dr. Stanley to everyone who was or has been looking for a qualified care provider for similar issues. He's timely and very pleasant to talk to and is very professional.
Mar 2017
Dr. Stanley is an excellent dr.!
Feb 2017
Dr. Stanley is a caring man, his assistant Kathy is also wonderful.
Feb 2017
Dr. Stanley is absolutely awesome! Wouldn't want anyone else to deal with my current issue.
Feb 2017
Dr. Stanley is breath of fresh air to the medical profession. He treats you like a person & not a # in a computer! He listens, answer & cares!
Feb 2017
Dr. Stanley did an outstanding job on my knee replacement. I am so happy with it.
Feb 2017
Doctor Richard Stanley is the most compassionate, kind, knowledgeable physician I've ever seen in my life. Dr. Richard Stanley is simply outstanding with his patient care and an excellent surgeon. I would recommend him in a quick minute to anyone.
Feb 2017
Always a wonderful experience when I meet with Dr. Stanley & his staff.
Jan 2017
I liked Dr. Stanley very much.
Dec 2016
As a customer service manager, I appreciate good customer care, and Dr. Stanley provides great customer care.
Dec 2016
Dr. Stanley is one of the few Male Doctors that I feel completely comfortable with. He is both kind & respectful
Dec 2016
I have absolutely no reservations recommending Dr. Stanley to my friends and family
Dec 2016
Dr. Stanley and Jon Navaro were extremely understanding and caring providers. I felt confident that they had given me their best. I would definitely recommend them to my friends.
Dec 2016
Dr. Stanley is amazing! My mom has Alzheimer's and he was so gentle and respectful of her! He took plenty of time and answered all of our questions. He helped advocate for her in the hospital.
Nov 2016
Dr. Stanley's staff from start to finish has been exceptional. I've referred many of my friends to him and they have used his services.
Nov 2016
Wouldn't have anyone else work on my orthopedic issues. Dr. Stanley has been my physician for years and I highly recommend him.
Nov 2016
Doctor Stanley is one of a kind good!!!
Nov 2016
Dr. Stanley is very good and I have recommended him to quite a few people.
Oct 2016
I've had severe pain in my left shoulder for over 1 year – since seeing Dr. Stanley, my pain is significantly improved and I can once again sleep all night. Dr. S. is very effective.
Sep 2016
Love Dr. Richard Stanley! He takes as much time as I feel I need in order to take the best possible care of me!
Sep 2016
Dr. Stanley is the best!
Aug 2016
Dr. Stanley is an excellent dr.
May 2016
Dr. Stanley and his staff have always been so kind and understanding.
May 2016
I've always have had wonderful service from Dr. Stanley and his staff.
May 2016
Very good doctor. Took time to explain, and caring person, someone I feel I could really trust.
May 2016
In the future my shoulder needs replaced and only Dr. Stanley will perform this.
May 2016
I love Dr. Stanley–he is down to earth, smart, and his care for patients is very evident.
May 2016
All experiences with Dr. Stanley & Kathy were good.
Apr 2016
Very friendly helpful dr.
Mar 2016
My experience was over all very positive. I had confidence to choose to have the surgery after meeting with Dr. Stanley. I appreciated that he tracked my recovery process to make sure I experienced a positive outcome. I am pleased with the quality of care I received from Dr. Stanley and other staff involved with my treatment.
Mar 2016
The doctor gave me options for me to choose from & did not pressure me to choose surgery.
Mar 2016
Rick Stanley is one of the best orthopedic physician/teachers I've ever met with. He explained my complicated shoulder situation clearly, used my x-ray & MRI and a shoulder model to help me understand the problem and options. I was VERY impressed with him.
Feb 2016
Excellent dr. – Needed help for more than a year, finally after seeing several drs. – got help.
Feb 2016
Dr. Stanley is knowledgeable, caring, compassionate & an exceptional provider!
Jan 2016
I was incredibly surprised and grateful for his concern with my discomfort.