Our Certified Diabetes Care and Education Specialists (CDCES) are knowledgeable professionals in helping you thrive with diabetes. Our team specializes in Type 1, Type 2, and diabetes during pregnancy (gestational diabetes).
One-On-One Diabetes Counseling for Your Unique Needs
At every appointment, your Diabetes Educator will discuss any concerns or needs you have.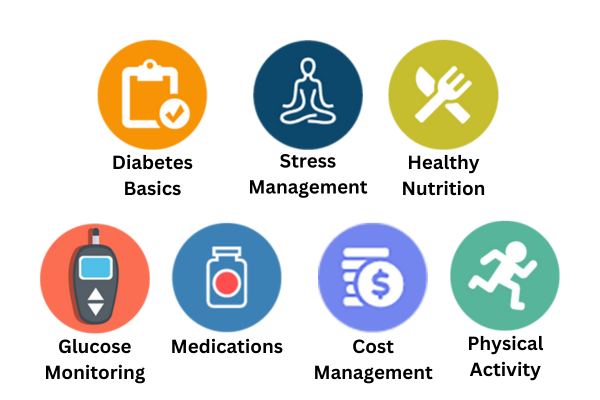 Diabetes Education* Programs
Type 2 Diabetes Education Classes
Diabetes management is challenging and often overwhelming. Our diabetes education classes can help you navigate diabetes management in a fun and collaborative environment.
Each 2023 series has four classes, with a new series offered every other month. Classes are held in the Asbury Building Dining Room.
• May 3, 10, 17, 24 at 9-11 am
• July 5, 12, 19, 26 at 4-6 pm
• September 6, 13, 20, 27 at 9-11 am
Type 1 Diabetes Management
Our diabetes specialists work closely with The Corvallis Clinic Endocrinology team to provide the best care to patients with type 1 diabetes. Our certified insulin pump trainers help set up patients with insulin pump systems, including Tandem T-Slim, Omnipod tubeless, and Medtronic pumps. They also assist patients with Dexcom and Freestyle Libre continuous glucose monitors.
Please contact your Certified Diabetes Care and Education Specialists or call 541-754-1370 if you would like an invitation to participate.
The Corvallis Clinic has been Recognized by the American Diabetes Association for Quality Diabetes Self-Management Education* and Support.