"The most effective doctor-patient relationships are ones where both people are working together toward a common end."
Offering the full range of obstetrical and gynecological services, Dr. Lee values the opportunity to develop long-term relationships with patients.
Language(s) - English
When 3-year-old Ariel Lee received a Fisher-Price toy doctor's bag as a gift, she began to dream of becoming a physician. "As I grew up that childhood wish developed into a lifelong goal as I realized that medicine was a natural way to join an interest in science with a passion for working with people."     
"I work hard to be sensitive to the unique circumstances and point of view of each patient. I believe each person is deserving of care and respect. I try to incorporate that in my practice, and my life, by being open-minded, inclusive and non-judgmental."
Dr. Lee writes fiction as a creative outlet, enjoys hiking and kayaking, and has a black belt in Tae Kwon Do.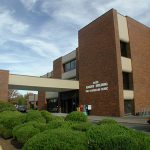 3680 NW Samaritan Drive
Corvallis, OR 97330
Map/Directions
Residency
Obstetrics and Gynecology, Tulane University School of Medicine, New Orleans, 2016. Served on Tulane Medical Center Quality Improvement Committee and Graduate Medical Education Committee.
Education
Doctor of Medicine, University of Rochester School of Medicine and Dentistry, Rochester, NY, 2012. Elected to Gold Humanism Honor Society.
Certification
Board eligible – American Board of Obstetrics and Gynecology
Presentations
"Fetal Rights: Legislating the maternal-fetal conflict," examining recent trends in state and federal law and the impact on the practice of OB/GYN. Department of OB/GYN Grand Rounds Presentation, 2015.
"Unexpected Newborn Transfer to the NICU: A baby friendly hospital experience," evaluating risk factors for late transfer to the NICU and neonatal outcomes. Tulane Resident Research Symposium Presentation, 2015,
"Emergency Cesarean Delivery: A closer look." American Academy of Pediatrics South Central Conference on Perinatal Research discussing risk factors surrounding emergency cesarean delivery and maternal and neonatal outcomes, 2014.
Patient Ratings
The Patient Rating score is an average of all responses to care provider related questions on the Patient Satisfaction Survey.
About Survey Responses are measured on a scale of 1 to 5 with 5 being the best score.
---
Comments From Patients
Mar 2018
Dr. Lee is very knowledgeable and respectful when it comes to OB questions.
Mar 2018
Dr. Lee was very professional and helped me figure out what is going on in my body. I am grateful for figuring it out & am excited to continue to work with her as she was great to collaborate with.
Feb 2018
Dr. Lee was very caring and easy to talk to. I felt comfortable in her presence.
Feb 2018
My care provider is very patient and spent a lot of time checking my body.
Feb 2018
Very understanding and listening, I have been frustrated with finding a type of birth control that doesn't have unbearable side effects and she helped me come up with a plan to help me feel better.
Jan 2018
Dr. Lee was wonderful and really listened to me and my concerns. She gave me wonderful advice and feedback
Jan 2018
Dr. Lee was my surgeon for my recent vaginal hysterectomy. I and my family found her to be wonderful in every way.
Jan 2018
I was impressed with how much time and care she gave to talking through my questions. She seemed well informed about recent research.
Jan 2018
I think Dr. Ariel Lee is excellent. She is through and engaged during the exam. I feel comfortable discussing all issues with her and that is important in a doctor.
Dec 2017
Dr. Lee was very compassionate & complete with her questions, exam & treatment of me as her patient. I have only great things to say about Corvallis Clinic as a whole and the treatment I receive here from all the doctors, nurses, technicians & staff I have come into contact with.
Nov 2017
I love Dr. Lee and completely trust her as my OBGYN. She is very knowledgeable and thoroughly answers any questions I have.
Nov 2017
Love Dr. Ariel Lee. She is nice, and doesn't make me feel awkward and delivered my beautiful baby boy by c section and I am healing amazingly.
Nov 2017
Dr. Ariel Lee is wonderful. Words can not express my appreciation for her kindness and explanations of all procedures.
Oct 2017
Ariel Lee has gone above and beyond with concerns to my care at both of the appointments I have had with her. she is incredibly thorough, caring and explains in detail and easy to understand language what is going on, and what we are going to do about it. She is quick and professional and very confident with her techniques and skill, and I always trust her judgment and advice. I really appreciate how she has treated me and how thoughtful of a medical professional she is.
Oct 2017
Dr. Ariel Lee is amazing. I've seen her twice now and I really appreciate her listening and truly seeming interested in what I have to say.
Oct 2017
Doctor Ariel Lee is a good listener and cares about the patient, I have had a good experience.
Oct 2017
Was very pleased that Dr. Lee helped diagnose hyperthyroidism (Grave's disease) during routine OB/GYN annual appointment. Her willingness to work outside her specialty area was much appreciated.
Oct 2017
Seeing a new doctor is always nerve wrecking for me. Dr. Ariel Lee was great and I felt comfortable speaking to her. I look forward to getting to know her more.
Oct 2017
I plan to see Ariel lee every time I need to see an Obgyn. Dr. Lee was helpful, kind, patient, and welcoming.
Sep 2017
Dr. Lee was the most knowledgeable and caring doctor I have ever gone to. I would recommend her to anyone.
Sep 2017
This is the second time I have been to see Dr. Ariel Lee and I'm very impressed with her. She is very knowledgeable and very thorough. I appreciated how she took time to explain everything to me. She also has a very kind demeanor which is very important when dealing with sensitive issues.
Sep 2017
I felt like she was a very caring person.
Sep 2017
Received excellent care by Dr. Ariel Lee and her staff.
Sep 2017
I really felt she cared. Answered all my concerns made me feel very comfortable.
Aug 2017
This physician was very kind and a very good listener. She was very knowledgeable and took time to answer my questions in depth.
Aug 2017
This was my first visit w/this provider. Dr. Ariel Lee was very engaged, courteous, and explained everything well.
Aug 2017
Dr. Ariel Lee is one of the best providers I have ever seen, even counting previous experience at Mt. Sinai and Harvard Med. Corvallis Clinic specialists are really top notch, professional. Dr. Ariel Lee and the support staff in CC OB/GYN have been nothing but the utmost professional in every way. Hold on to Dr. Lee: she is a phenomenal physician.
Jul 2017
She listened to my concerns and told me benefits and downfalls to different medications and left it up to me.
Jun 2017
I was very nervous but Dr. Lee was absolutely great!
Jun 2017
My first time with Ariel Lee. My visit went well. I felt comfortable with her.
Jun 2017
Professional and courteous. She listened to my questions and made me feel comfortable and understand what procedures were taking place
May 2017
Ariel Lee is the best OB/GYN ever. She discussed treatment options with me every appointment, checking and double checking the health of my son and myself. She checked on me
twice a day in my long recovery and followed up more than once after I was sent home. I am more than impressed at the level of care I received at your clinic. Thank you so
much, Dr. Lee, for being amazing!
May 2017
A family member had seen Dr. Ariel Lee for her pregnancy and delivery and spoke very highly of her for her listening skills, and patience with answering questions. I was glad to be seen by her, and based on my experience, I'd recommend her for the same reasons.
Mar 2017
Dr. Lee was fantastic! Explained everything well & really seemed to care. Highly recommend.
Mar 2017
This was our first appointment with Dr. Lee, and she was wonderful! She forgot to give us a medication sample we had discussed, and she personally came down to the lab to bring them to us afterward!
Mar 2017
Exams are difficult for me and Dr. Lee was extremely supportive; her gentleness and compassion made the best of a challenging situation.
Feb 2017
She explained answers to my questions thoroughly and didn't dumb things down.
Feb 2017
Wonderful physician! The trust formed between a woman and her OB/GYN is very important. I was very upset to hear the Doctor who had delivered my fist born was gone, and I was nervous to try Dr. Lee her replacement. I am confident that Corvallis Clinic chooses the right candidate for the job. I am very happy to be working with her in the future.
Feb 2017
She was very professional & attentive. This is my first visit with her (my previous provider left). Dr. Lee seems a little quiet – not very easy to engage socially – very business-like but seemed competent.
Jan 2017
She was a little more serious than friendly but I was comfortable and felt heard.
Nov 2016
The visit wasn't rushed at all, which was great for a 1st time seeing her.
Nov 2016
I felt very comfortable and well taken care of.
Oct 2016
I just started seeing my doctor, Ariel Lee this past month and I absolutely love her! She seems very young and new at her job, so I am definitely learning to trust her in her knowledge and decisions, but overall she is great. She has spent way more time with me than my last health care provider and she is a great listener – trying to understand health concerns or problems I have while being pregnant. She has been very helpful and I appreciate the research she has done and knowledge she beholds.
Oct 2016
Dr. Ariel Lee is a wonderful addition to the Corvallis Clinic. She is patient and kind. Knowledgeable and dedicated. I highly recommend her.
Click on the appropriate link below to enter your provider's telemedicine waiting room for your scheduled appointment.