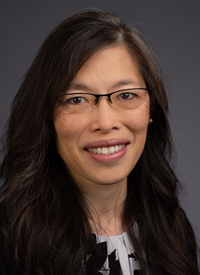 Dr. Curtis practices office and surgical gynecology.
Language(s) - English
Outside her practice, Dr. Curtis enjoys biking, hiking, cooking, quilting, travel, and snorkeling.
Residency
University of Missouri, Kansas City, MO, 2001
Education
M.D., Vanderbilt University School of Medicine, Nashville, TN, 1997
Certification
American Board of Obstetrics & Gynecology; Certified Clinical Densitometrist (CCD®)
"Synaptic ultrastructure within the amphibian papilla of Rana pipiens pipiens: rostrocaudal differences," Auditory Neuroscience, 1994.
"Ultrastructural reconstructions of auditory hair cells and their synapses in low and high frequency regions of the frog inner ear, ICEM, 1994.
Click on the appropriate link below to enter your provider's telemedicine waiting room for your scheduled appointment.