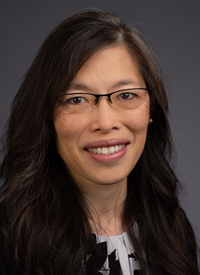 Dr. Curtis practices office and surgical gynecology.
Language(s) - English
Outside her practice, Dr. Curtis enjoys biking, hiking, cooking, quilting, travel, and snorkeling.
Residency
University of Missouri, Kansas City, MO, 2001
Education
M.D., Vanderbilt University School of Medicine, Nashville, TN, 1997
Certification
American Board of Obstetrics & Gynecology; Certified Clinical Densitometrist (CCD®)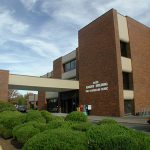 3680 NW Samaritan Drive
Corvallis, OR 97330
Map/Directions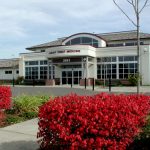 1705 Waverly Drive SE
Albany, OR 97322
Map/Directions
"Synaptic ultrastructure within the amphibian papilla of Rana pipiens pipiens: rostrocaudal differences," Auditory Neuroscience, 1994.
"Ultrastructural reconstructions of auditory hair cells and their synapses in low and high frequency regions of the frog inner ear, ICEM, 1994.
Press Ganey Patient Ratings
The Patient Rating score is an average of all responses to care provider related questions on the nationally-recognized Press Ganey Patient Satisfaction Survey.
About the Press Ganey Survey Responses are measured on a scale of 1 to 5 with 5 being the best score.
---
Press Ganey Survey Comments From Patients
Mar 2018
Dr.Curtis is always professional and treats me like I'm her only patient. I have referred several friends.
Mar 2018
Dr. Curtis is an exceptional provider. She is courteous and friendly, but also knowledgeable and an excellent doctor.
Mar 2018
Michelle Curtis is one of the very best physicians I have ever seen. Very competent and knowledgeable as well as a such a kind and compassionate person all in one. She shows such deep respect and regard for her patients– even those like me with lots of problems and issues.
Mar 2018
Dr. Michelle J. Curtis and her assistant gave me exceptional medical care, relative to my recent appointment with her, for multiple medical issues.
Mar 2018
Dr. Curtis is always calm, kind and thoughtful, taking the time to answer questions and meet my needs. She is excellent.
Mar 2018
Dr. Curtis is always cheerful and attentive making an uncomfortable annual checkup easier.
Mar 2018
Dr. Michelle Curtis is my most favorite doctor among doctors who I have met.
Feb 2018
Michelle is tops. Not only is she an excellent doctor, I consider her a good friend. She is caring and compassionate.
Feb 2018
Dr. Curtis was very easy to talk to I would see her again
Feb 2018
Great experience! Excellent provider & service!
Feb 2018
Extremely pleased with Dr. Curtis' warm, caring approach-extremely pleased with relaxed, unrushed, exam.
Feb 2018
Dr. Michelle Curtis is fabulous. She doesn't make me feel rushed, she answers questions in an easy to understand manner and is very compassionate.
Jan 2018
Michelle is gentle, caring and a wonderful listener. I am very happy and much more comfortable to have a woman OB/GYN.
Jan 2018
Dr. Curtis is always more like a friend then your doctor. I enjoy seeing her even though I'm there for my annual.
Dec 2017
After coming in on an emergency referral, Dr. Curtis saw me within 24 hours and supported me through a scary medical experience. She put my mind at ease and treated me with compassion.
Dec 2017
Michelle Curtis is an exceptional physician. She listens carefully and provides a space for the patient to feel comfortable and unhurried.
Dec 2017
I trust Dr. Curtis completely. She answers all of my questions in a caring and intelligent manner.
Nov 2017
Dr. Curtis is amazing!!! She made an uncomfortable medical procedure tolerable through her kindness, caring and good humor!
Nov 2017
Michelle Curtis is amazing – thorough, knowledgeable, approachable & friendly.
Nov 2017
Dr. Curtis is great.
Nov 2017
I look forward to my annual exam because I adore Dr. Curtis and she is always kind, helpful and is truly interested in me. I stay with the Corvallis Clinic because of Dr. Curtis.
Nov 2017
Fourteen years now with Michelle and I feel so grateful for such a competent and compassionate provider
Oct 2017
I was so nervous about my gyno appointment because it was my first time and Dr. Curtis made me feel very comfortable.
Sep 2017
Dr. Curtis is always friendly and professional. I never feel like she's rushing off to another appointment. She always asks if I have any questions or concerns. She explains what she's doing and why. I always look forward to my annual exam. I feel like she cares about me as a person as well as a patient.
Sep 2017
I always get the best of care from Dr. Curtis. She is a very caring special doctor.
Sep 2017
I thought Dr. Michelle was very helpful in answering my questions and made me feel comfortable since this was my first gynecology appointment.
Sep 2017
Always have great service with this department. Dr. Curtis is kind, compassionate, and is knowledgeable of her patients.
Sep 2017
I felt very comfortable with Dr. Curtis and felt she listened well and did a comprehensive evaluation.
Sep 2017
I only see Michelle Curtis once a year for my women's physical. She is always pleasant, easy to talk with, is calming, and listens to any concerns I may have and answers them in detail.
Aug 2017
Dr Curtice is an excellent provider. professional and yet warm and caring.
Aug 2017
Dr Curtis is an excellent doctor. She always takes time and explains everything so well. She solved my problem quickly.
Jul 2017
Dr. Curtis has excellent bedside manner and a calm and knowledgable demeanor that made an otherwise uncomfortable experience easy to handle. She is awesome!
Jul 2017
My experience with Michelle Curtis and her staff have always been excellent and respectful.
Jul 2017
I enjoyed my visit with my doctor, she is always very polite and caring
Jul 2017
Dr. Curtis is a wonderful, warm and caring physician.
May 2017
Dr. Curtis is a pleasure.
May 2017
Dr. Michelle Curtis is one of the best doctors I've had, and I would highly recommend her to any woman patient looking for excellent ob/gyn care.
May 2017
Great doctor.
May 2017
The doctor was very informative and thorough to help me
May 2017
Dr. Curtis is warm, friendly and personable with a good sense of humor.
Apr 2017
She stops & listens when you have concerns. Super friendly.
Mar 2017
Dr. Curtis is fabulous.
Feb 2017
Excellent care from this doctor
Jan 2017
Dr. Curtis is patient with me, she is very gentle and always listen to what I have to say. I am blessed to have her as my doctor. Thank you!
Jan 2017
Michelle Curtis is wonderful. I consider her a friend as well as my health care provider.
Dec 2016
I am so very pleased with Dr. Curtis! She listened to every concern I had and really thought about my health as a whole. I couldn't be happier with having her as my doctor!
Dec 2016
Dr. Curtis is warm, funny and professional, always makes you feel special.
Dec 2016
I wish I could go to her for all my needs, not just OBGYN services.
Nov 2016
Dr. Curtis and her assistant are always the best!
Nov 2016
Very friendly and very gentle – She was excellent.
Oct 2016
Because I'm moving, this was my last office visit with Dr. Michele Curtis. I will miss her and Dr. Brian Curtis, my primary care physician. If only they could move with me!
Oct 2016
Huge fan of Dr. Curtis!
Oct 2016
Dr. Michelle Curtis is fantastic! I trust her completely.
Oct 2016
Dr. Curtis is wonderful. Very caring and thorough.
Oct 2016
Dr. Michelle Curtis is the best care provider I've had. She listens to my concerns and is just a nice person in general.
Oct 2016
Dr. Curtis is great. listen to my concerns and gives good feed back.
Oct 2016
Dr. Curtis was wonderful.
Sep 2016
Dr Curtis is fantastic!!! I have recommended her to several people!
Aug 2016
I talked with Dr. Curtis about several medical issues that family members are experiencing as well as my own concerns. She was extremely helpful and compassionate. I was also impressed with her knowledge of my own medical history.
Jul 2016
Dr. Michelle Curtis is an outstanding dr. I would recommend her to anyone!
Jul 2016
I was a first-time patient. She listened to me, asked questions, was VERY friendly & very professional too.
Jul 2016
Dr. Curtis (Michelle) is ALWAYS patient and respectful. This is especially appreciated by THIS baby boomer. She's an encourager!
May 2016
Dr. Curtis is very kind & compassionate she listened to my concerns & made a plan of care with me.
May 2016
Dr Curtis is a superb doctor. Her caring and concern for me was very obvious and it was nice to be listened to.
May 2016
Dr. Curtis is the kindest most compassionate. She always makes you feel like you are her only patient.
Apr 2016
Doctor was very pleasant so were the help.
Apr 2016
Michelle is wonderful. along with Dr Enochian, the most personal, empathetic, knowledgable gynecologists in all my experience. great job Corvallis Clinic!
Apr 2016
Dr Curtis was very patient with us.
Apr 2016
Love Dr. Curtis!
Apr 2016
Best care provider I have had in the last 10 years. Happy I found Dr. Curtis.
Apr 2016
Dr. Michelle Curtis seemed very knowledgeable about her field, listened carefully to my concerns, answered all my questions thoroughly, and is warm, with a good sense of humor. I highly recommend her.
Apr 2016
She was very aware of the pain of the procedure and KINDLY helped me through it.
Feb 2016
I have been very pleased with Michelle Curtis and the Clinic. I have not had many health issues, only a few, but some doctors who have treated me in the past have been rude and uncaring. It is refreshing to have a doctor who will spend time to listen and not treat you like you are stupid!!
Jan 2016
She is always interested in what I have been doing since I last saw her. She is outstanding.
Jan 2016
Dr. Curtis always attentive to my questions/concerns. Never feel rushed. Always asks "is there anything else" at end of visit.
Jan 2016
Excellent help from dr Curtis