Insulin Pumps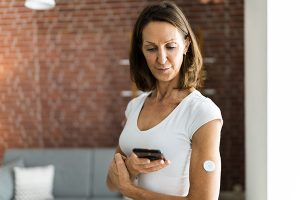 Uploading your insulin pump data before your appointment allows us to make the most of your time with us. We can download the data from the cloud, and then your entire visit is spent discussing your diabetes, not waiting for your equipment to download.
Omnipod
Use Glooko to upload your Omnipod data.
Tandem
Use the Tandem app on your phone; as long as it is active and open, it will upload data to the cloud for us to access at the time of your visit (if you aren't using the app regularly, please open it and allow it to sync before your appointment).
OR
Upload using the t:connect diabetes management application before your appointment.
Obtain the t:connect uploader software.
Click the Download t:connect button (you will be asked to log in)
Follow all the prompts to install the drivers needed for your computer to recognize your pump
Use the uploader software.
Open the t:connect program
When prompted, connect the USB cable from your t:slim pump to a computer
The t:connect Uploader will detect your pump by its serial number
Click the START UPLOAD button
Once the upload is completed, the reports are available for your doctor to see, as long as you have given them access (we must have your email and password to review your upload)
If you need more help, visit tandemdiabetes.com/products/software-apps or call 24-hour Tandem Customer Support at 1-877-801-6901.
Medtronic
Upload the information in your pump to the CareLink website.