Dr. Waterman strives to be more than just a "broker of care" and says the Immediate Care Center is a good environment for him to help patients on a daily basis.
Language(s) - English
Dr. Waterman's stint as a Navy corpsman from 1997 to 2002 sparked in him a desire to become a physician. "What I enjoyed most as a corpsman was helping make a diagnosis and treating patients. So, I chose to go to medical school."
Prior to coming to The Clinic, he served as a family physician in the U.S. Navy. "Going to Guam out of residency taught me how to be much more independent," Dr. Waterman said of his first posting. "There was not the full array of lab and radiology tests nor the specialist support enjoyed in the U.S. … Guam taught me to manage what is in my practice scope rather than just refer out to specialists." He separated from the Navy as a lieutenant commander.
Outside his practice, Dr. Waterman enjoys cycling and is an avid film buff.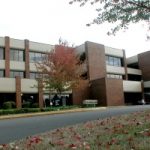 3680 NW Samaritan Drive
Corvallis, OR 97330
Map/Directions
Residency
Family Medicine, Navy Hospital Bremerton, Bremerton, WA, 2013
Internship
Family Medicine, Navy Hospital Bremerton, Bremerton, WA, 2011
Education
Doctor of Osteopathy, A.T. Still University, Kirksville, MO, 2010; Bachelor of Science in Biology, University of Missouri, Columbia, MO, 2006
Certification
American Board of Family Medicine
Click on the appropriate link below to enter your provider's telemedicine waiting room for your scheduled appointment.
Doxy.me Telemedicine Waiting Room