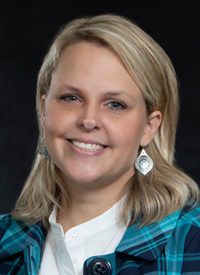 "I'm thrilled to be able to provide care to the very community that helped raise me."
Ms. Rathbun looks forward to helping patients navigate the chronic conditions that bring them to the Endocrinology department. She enjoys educating, as well as being a trusted partner and advocate in care.
Language(s) - English
Beth Rathbun is a Corvallis native and was a patient at The Corvallis Clinic during her adolescent years. "I have fond memories of the care provided to me here at The Clinic and wish to continue that tradition."
Outside of work, she enjoys cheering on the Beavers, reading, spending time with her husband and son, and trying new microbrews.
Education
Physician Assistant, Master of Clinical Health Sciences, University of Washington, Seattle, WA, 2018; Associate of Occupational Science, Radiologic Technology, Pima Medical Institute, Seattle, WA, 2008; Bachelor of Science, Health Care Administration, Oregon State University, Corvallis, OR, 2002
Experience
Physician Assistant, The Corvallis Clinic, 2020-Current; Physician Assistant, Samaritan Health Services- Urology Clinic, Albany, OR/Corvallis, OR, 2018-2020; Radiologic Technologist, Swedish Medical Group- Family Practice & Pediatrics, Seattle, WA, 2010-2015; Radiologic Technologist, Valley General Hospital, Monroe, WA, 2009-2011
Certification
National Commission on Certification of Physician Assistants